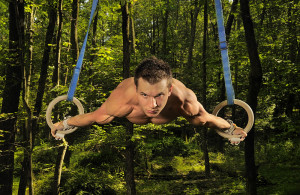 Hi and welcome to the year-end wrap up edition of Workshop at the Ranch (WATR). It has been a wonderful, yet crazy year for me. Let's take a look at what kinds of pictures, projects, and teaching occupied the year 2012.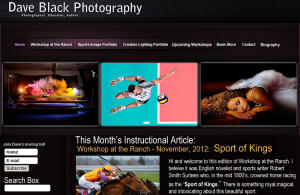 Image #1  The NEW Website look …
The year 2012 began right here on Workshop at the Ranch
(WATR)
with a redesigned website by Eric Murphy at
2 Doors Design
www.2doors.com
.    Eric did a fantastic job of giving the site a fresh look. With images that enlarge, Sports and Creative Lighting portfolios, a SEARCH BOX, and many more features. The new design continues to appeal to the more than
75,000 Unique Visitors
that come visit and read
WATR
each month.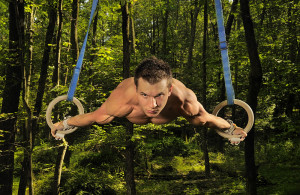 Image #2   Olympic Hopefuls … This past year was an Olympic Year which creates a market place for Olympic Hopefuls aimed at making the US Olympic Team. Gymnast Jonathan Horton was one of several Olympians I had the pleasure to photograph before the London Games began. Nikon D3s, ISO1000, 1/200 at f13, Nikon 24-70mm lens, WB 6250K, 2 FourSquares each with 3 Nikon SB-900 Speedlights, RadioPopper PX Transmitter-Receiver system and Michael Bass Design IR splitter cords, SanDisk Extreme Pro 32G Flash Card.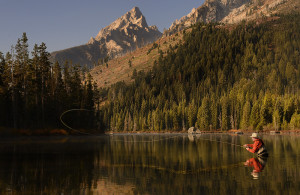 Image #3   The Digital Photo Workshops … I began teaching a NEW series of workshops for Jeff Leimbach and The Digital Photo Workshops  www.thedigitalphotoworkshops.com  during 2012. Jeff's workshops were a great change of pace for me that I found to be a perfect fit for my style of teaching. These workshops catered to attendees who were looking to make compelling landscape and Lifestyle imagery like this fly fishing image from Teton National Park near Jackson Hole, WY. Jeff's Digital Photo Workshops also included instructional sessions where I taught Lightpainting. From Table Top subject fundamentals to the Large Scale Landscapes we Lightpainted it all. Nikon D600, ISO800, 1/500 at f8, Nikon 28-300mm lens, WB 7140K, SanDisk Extreme Pro 16G SD Flash Card.If you are interested in attending any of the workshops that I am teaching, please check out my Upcoming Workshops category frequently to see my 2013 workshop schedule.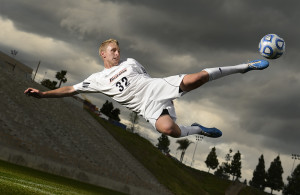 Image #4   Sports Shooter Academy … It's always a pleasure to be a part of the instructional staff at the Sports Shooter Academy in Southern California. Robert Hanashiro, the founder of Sports Shooter  www.sportsshooter.com  offers one of the finest sports action and sports lighting workshops in the country today. It was great fun to have so many young sports photographers soaking up all the information and techniques regarding Speedlights and High Speed Sync, and then making their own lit sports action imagery on location. Nikon D800, ISO250, 1/1600 at f5, Nikon 24-70mm lens, WB 6250K, 4 Nikon SB-900 Speedlights, FourSquare and RadioPopper PX Transmitter-Receiver system with Michael Bass Design IR splitter cord, SanDisk Extreme Pro 32G Flash Card.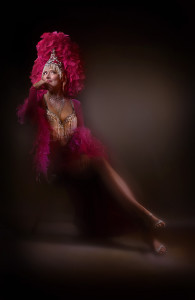 Image #5   Photoshop World (Washington DC and Las Vegas) …
My relationship with Kelby Media Group continues to grow.
Photoshop World
www.photoshopworld.com/psw-experience/
  is like the Super Bowl of photographic learning, and 2012 was a great experience for all levels of photographers. This image was made during my
Pre-Conference class
called
Lightpainting 101
in which attendees participate in a 5 hour hands-on workshop devoted to teaching and making their own Lightpaintings. I also gave several Presentations and demonstrations devoted to Sports Action and Speedlighting during the PSW extravaganza.
Nikon D800, ISO400, 30 seconds at f5.6, Nikon 24-70mm lens, WB 8330K, Manfrotto Geared Head and Tripod, Stylus Penlight by Streamlight, SanDisk Extreme Pro 32G Flash Card.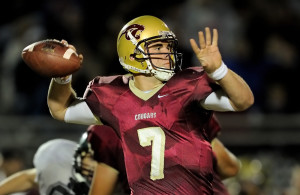 Image #6   KelbyOne Online Videos …
Making Online Photography Training Videos for
Kelby Media
www.kelbyone.com
   is continuing to be a real highlight of my career. The release of my
Football Photography instructional video
came just in time for the 2012 football season. The response has been overwhelming with hundreds of emails from viewers' exclaiming gratitude for communicating everything right from the sidelines as to what gear to use, camera settings, photographic strategies, and in detail how to photograph the game of Football.
Nikon D3s, ISO5000, 1/1000 at f2.8, Nikon 400mm f2.8 lens, WB 4000K, Manfrotto Carbon Fiber Monopod, SanDisk Extreme Pro 32G Flash Card and Knee Pads.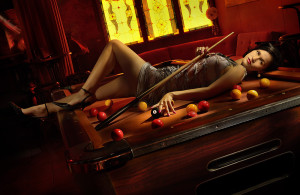 Image #7   Lightpainting Workshop Montreal, Canada … When my good friend Francois' at Lozeau's of Montreal asked if I would come to Canada and teach Lightpainting I of course answered Oui! This was a fantastic three days of presentations and Hands-On workshops teaching Lightpainting. Everyone learned the basics quickly during the Table-Top sessions and easily advanced to Lightpainting the LIVE Model.  My goal was to introduce Lightpainting to the studio and fashion photographers of Montreal, but I believe the entire group walked away with much more than just an introduction as each attendee made their own beautiful Lightpaintings during each session. Nikon D800, ISO100, 20 seconds at f10, Nikon 24-70mm lens, WB10,000K, Manfrotto Tripod with Geared Head, Bolt 2L led flashlight by Inova, SanDisk Extreme Pro 32G Flash Card.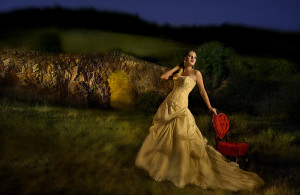 Image #8   Personal Projects … I've always been a big believer in photographers having personal projects. My Lightpainting began as a personal project, then became a passion, and now is a contributing division of my business. A personal project is usually thought of as a photojournalistic story, but it can also be a technique that the photographer returns to on a regular basis in an effort to learn and perfect. I have been Lightpainting since 1999 and it has been ever evolving throughout the past 14 years. In 2012 I really stretched the envelope. I incorporated two significant technique additions…Soft Focus technique and the use of a single Speedlight in combination with the traditional long exposure Lightpainting using a mobile lightsource. By using a single Speedlight to "flash" the model's face I could guarantee perfect clarity of all her facial features. Then, during the remainder of the long exposure time I could "Soft Focus" the lens and then Lightpaint the model's body and background/environment with a Brinkmann portable spotlight for a very unique lighting effect. If all this sounds like Greek to you I recommend that you go back in the WATR articles and read-up on "Soft Focus" technique and Lightpainting. A personal project can often times drive the photographer to raise their own bar of excellence and eventually lead them to making a very new kind of image. Nikon D800, ISO250, 30 seconds at f5.6, Nikon 24-70mm lens, WB 3030K, Manfrotto Tripod and Geared Head, 2 Nikon SB-900 Speedlights (each with Warming Gels) in a FourSquare softbox, Brinkmann 2 million candle powered portable-rechargeable spotlight, SanDisk Extreme Pro 32G Flash Card.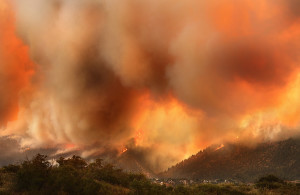 Image #9   Turning Point … A natural disaster can change your life in a matter of moments. The Waldo Canyon Wild Fire of Colorado Springs was just such an experience for my wife Susan and I. This wildfire exploded into epic proportions and forced us to evacuate our home and the business for 8 days in early July 2012.I made this single image while throwing computers, cameras, and some personal possessions into my truck for an immediate evacuation as the wild fire was rushing towards our area. As we drove away from our property ash was raining down on us and visibility was less than 30 yards. We did not expect to see our home, office, or anything else in our area to survive as the fire line was only 2 miles away and was advancing at over 50 mph.

We spent the next 8 days with Susan's sister about 25 miles north of Colorado Springs. Convinced that our home would not survive the wildfire we began to think about the future…would we rebuild? …Or would we relocate? Our daughter and her husband had just moved back to Northern Colorado where they went to College. They encouraged us to look in their area.

Our property was spared, but 350 homes nearby did not survive the raging inferno that engulfed the Front Range of the Rocky Mountains, …but something had changed for Susan and I.

The scene we witnessed from our living room (image #9) and all TV reports during the evacuation indicated that our house was gone. In our minds we had "lost everything" …yet in the end, we lost nothing. How strange it was to return to the house and find everything in perfect order just as we left it before fleeing out the door with ash falling all around us. But our life perspective had changed, and so was our future. Nikon D4, ISO500, 1/320 at f9, Nikon 28-300mm lens (at 150mm focal length), WB 6250K, SanDisk Extreme Pro 32G Flash Card.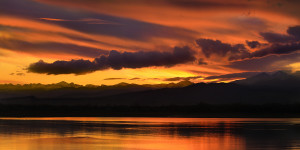 Image #10   A New View … Convinced that our house would not survive the advancing  wildfire, plans to make the move to Northern Colorado were set in motion from the 2nd day of our evacuation as our daughter told us of a few homes available in her area. Once we were back at home I shut down all business for the remainder of July and August. I wanted to spend time with Susan. I made only a few casual photographs during this sabbatical. I took time to think …and to pray. I resumed my shooting schedule and teaching commitments in September, but the search for a new home and location was ever present until we found what we were looking for in early October.In 2012 we hosted a wonderful Thanksgiving dinner at our new home with our daughter and her husband, and immediate families. We are now over 200 miles North of Colorado Springs, and are actually closer to Wyoming than we are to Denver. Rolling farms and ranches, lakes and Longs Peak instead of Pikes Peak now occupy the landscape. I walked across the street to capture this sunset before sitting down to write this month's WATR article. I must say that the side-by-side comparison of the intense inferno image (#9) and this tranquil sunset just outside my front door is emotional for me to look at. Nikon D800, ISO500, 1/200 at f7.1, Nikon 28-300mm lens, WB 7140K, SanDisk Extreme Pro 32G Flash Card.
A great year of image making and teaching has come to a close. A summer season of draught and stress has ended, and brought my wife and I to a new home, and close to our daughter. I believe God has a plan for my life. It is a great plan…always has been. His plan continues to play-out in my life with daily curiosity and anticipation from me. I'm excited to see what comes next.
See you January 1, 2013 …here on Workshop at the Ranch.
Adios. Dave