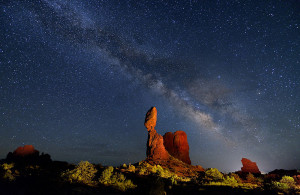 Hi and welcome to this edition of
Workshop at the Ranch (WATR)
. One year ago I debuted a completely redesigned website. Many new features included
image enlargement, Search Box, and a Biography PR Pack download
of images that student's can use for educational school projects. But the redesigned website categories that garnished nearly as much traffic as WATR were my
Sports Image Portfolio
and my
Creative Lighting Portfolio
.
---
And, per your requests, I continue to add new images each month to these portfolios, including the latest portfolio addition to my website…Planet Portfolio.
Planet Portfolio showcases images that I make during my travels while on the job, or perhaps just because something catches my eye. Some of the images in this portfolio are from magazine assignments, some are simply a beautiful scene I found interesting along life's journey, and some are part of an ongoing personal project centering on God's creative design within nature.
So, let's take a quick peek at what kind of imagery is in my Planet Portfolio…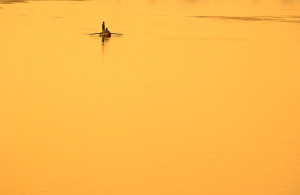 Image #1   Golden Nile …
I'm no different than any of you, …I love to make pictures. If something catches my eye or makes me look twice, that's when I grab my camera and take a shot. While teaching a workshop in Egypt a few years ago I made this image of fishermen on the Nile River just as the sun cleared the horizon and illuminated the water with incredible golden light.
Nikon D2x, ISO160, 1/320 at f5, Nikon 70-200mm lens, and a WB 8000K.

Image #2   Junglescape … I have made numerous trips to the Hawaiian Islands during my career. Capturing images of surfing action for a client was my job while working on the Big Island. On my way to work (the beach) I pulled out my pocket camera and made this image of paradise. Nikon Coolpix P90, ISO200, 1/160 at f8, Cloudy, SanDisk 8G SD Card.
Image #3   Elk Light … Tom Mangelsen has been a friend and colleague for many years. Each time I look at his work I marvel at his ability to capture wildlife within nature. During a recent trip to Yellowstone National Park this scene unfolded at daybreak. I think some nice elements came together for this image…the sunrise light falling through the trees and onto the tall grass, the overall depth of the scene, and the placement of Elk. But in the back of my mind I can hear Tom saying "Dave, the Elk needs to be Bugling." Nikon D800, ISO320, 1/400 at f5.6, Nikon 28-300mm lens, WB 7140K, and a SanDisk 32G Flash Card.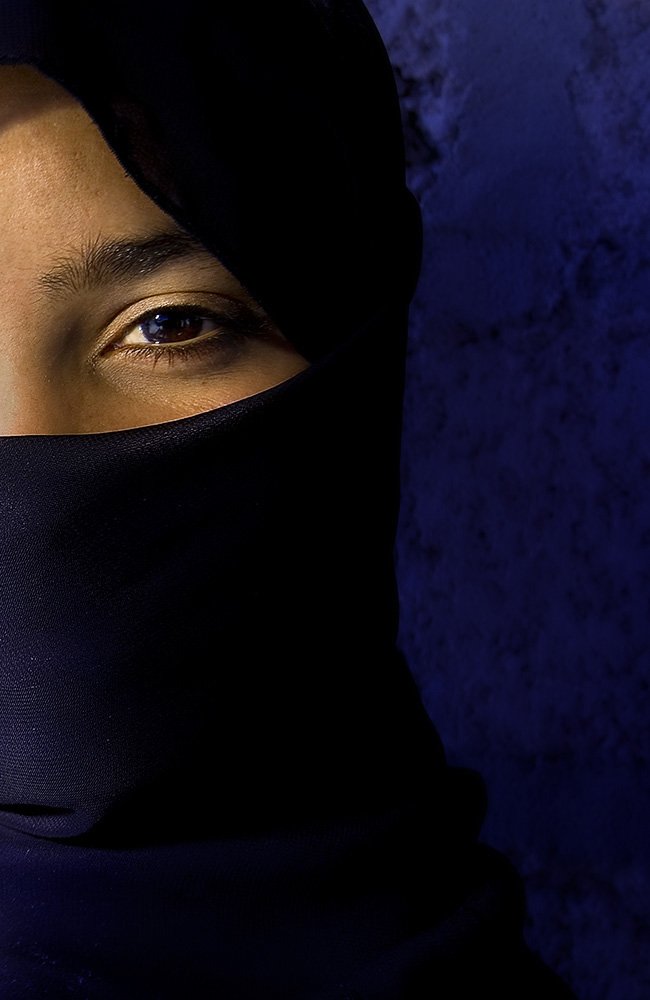 Image #4   Bedouin Girl … A little "kiss of light" can help draw the attention of the audience. Such is the case with this image of a young Bedouin girl living on the Sinai Peninsula. I used a LumiQuest snoot that I "pinched" to about a ½ inch opening using a simple paper clasp. I then attached the modified snoot to the front of my Nikon SB-800 Speedlight. I held the Speedlight so it would strike a thin diagonal shaft of Speedlight across the girl's eye. Nikon D2x, ISO200, 1/160 at f4.5, Nikon 24-70mm lens, WB 3030K, Nikon SB-800 Speedlight with Warming Gel and 1/64 power output, Nikon SU-800 Commander.
Image #5   Pacific Ocean … I have been documenting design within nature for a number of years. This is an evolving personal project that I enjoy returning to several times each year. The search for these creative design images that grace our planet is fun, challenging, and they may even find their way into a book someday. Nikon D3s, ISO200, 1/3 at f18, Nikon 200-400mm G VR lens, WB 6250K, Manfrotto Carbon Fiber Tripod and Wimberley Head, SanDisk 16G Flash Card.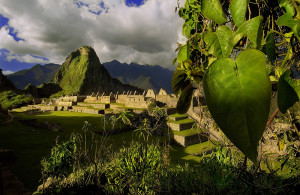 Image #6   Machu Picchu Sunset …
Ancient civilizations are a far stretch from my normal M.O. (modes operandi) of Sports photography. I teach several workshops each year for a variety of organizations…see
Upcoming Workshops category
. A favorite client is American PHOTO magazine's
Mentor Series
of workshops that take photographers on wonderful photographic Treks both domestic and abroad. I captured this image of Machu Picchu at sunset along with Trekkers that joined me for 12 days in Peru.
Nikon D2x, ISO250, 1/125 at f18, Nikon 24-70mm lens, and a WB 7140K.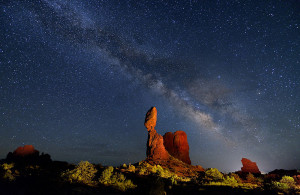 Image #7   Balanced Universe … Sometimes making images of our planet can get kind of involved. Lightpainting is one of my favorite creative lighting techniques. If you are not familiar with this technique I suggest that you type the word Lightpainting in the website Search Box. A list of WATR articles catering to Lightpainting will appear. These articles will help you to learn how to do this beautiful lighting technique. Here is a Lightpainting of the Balanced Rock and the Milky Way made in Spring of 2012, Arches National Park near Moab, Utah. Nikon D800, ISO4000, 25 second exposure time at f2.8, Nikon 14-24mm lens, WB 4000K, Brinkmann Max Million II (2 million candle powered portable spotlight), Manfrotto Carbon Fiber Tripod with Manfrotto Geared Head, and a SanDisk 32G Flash Card.
Now that you have a sampling of what this latest website portfolio category is all about, I invite you to sit back, relax, and enjoy browsing Planet Portfolio and see images I've made here, there, and everywhere.
See you next month here on Workshop at the Ranch…"Where there's always something new to learn."
Adios. Dave