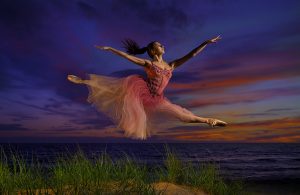 Welcome to the July 2019 edition of my Instructional BLOG – Workshop at the Ranch. Images & Backstories are the WATR remain the theme at the request of readers via my website Contact Dave page, so here we go …


Remember to:  Checkout my: 2019 Workshops Calendar to see when and where I will be teaching a workshop or seminar that you might be interested in attending: Dave's 2019 Workshops Calendar:  https://daveblackphotography.com/upcoming-workshops/  
2019 Workshops Calendar: 
July 10-15, 2019 … Summit SPORTS Denver Workshop in Denver, CO. www.photographyatthesummit.com
August 20, 2019 … Photoshop World Pre-Conference LIGHTPAINTING Workshop in Las Vegas, NV: venue: Nelson Ghost Town  www.photoshopworld.com   
August 21-23, 2019 … Photoshop World Conference in Las Vegas, NV.  www.photoshopworld.com
September 14-19, 2019 … Summit ADVENTURE Workshop in Jackson Hole, WY. www.photographyatthesummit.com
September 22-27, 2019 … Summit NATURE Workshop in Jackson Hole, WY.  www.photographyatthesummit.com
November 7-10, 2019 … Summit SPORTS California Workshop in LA – Thousand Oaks, CA. www.photographyatthesummit.com

Images and Backstories    "Let's all learn together"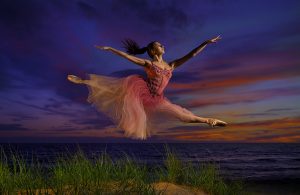 Image 1 …  "Dune Leap" … @NikonZ7  ISO1000, 1/1000 at f5.6, Nikon Z 24-70mm S lens (at 30mm) WB 4000K, #NikonSB5000 Speedlights 
One of my favorite groups to work with is the University Photographers Association of America, and this year the UPAA Symposium was hosted this year by Amanda Pitts at Grand Valley State University in Grand Rapids, Michigan.
My schedule included this Location Lighting Demonstration with Ballerinas on the coast of Lake Michigan.
HOW THIS IMAGE WAS MADE: 
With the entire workshop and faculty of 100+ UPAA attendees strong gathered on the shores of Lake Michigan for a sunset-twilight shoot. As the weekend storm clouds parted I set up my Nikon SB5000 Speedlights with wireless Radio Control for the demonstration.
I've placed 4 Nikon SB-5000 Speedlights each at 1/4 power (2 with orange CTO gel) in a FourSquare softbox on a Lightstand that is located Off-Camera right about 15 feet directly in front of our Ballerina.
A single SB5000 Speedlight with an orange CTO gel and 20 degree Grid is set at 1/2 power and simply hand held by a workshop attendee who is standing Off-Camera left about 10 feet directly in back of our Ballerina.
This Off-Camera Lighting style is commonly called a "Cross Light" configuration and is very effective in illuminating the Ballerina which separates her from the sunset-twilight background sky that is underexposed by -1.7.
Once the Speedlights are set in place all that is left is to compose the scene, raise my @NikonZ7 to my eye and request a "Sissonne" where a dancer jumps from two feet and splits their legs in the air. Victoria performed a gorgeous Sessonne just as the Michigan sky filled with burnt orange and pastel colors …I love it when a plan comes together.
Many thanks to Amanda and Glenn and everyone at UPAA, and to Kris @NikonUSA for having me teach at this year's symposium.
@nikonusa @nikonambassadors #nikonnofilter #nikonambassador #NikonZ7 #mirrorlesscamera #mirrorlessreinvented 

Image 2 … "Saturn Swing" … #NikonZ7, ISO1600, 5 seconds at f5.6, Nikon Z 24-70mm S lens, 2 Profoto B1 strobes, Driver illumination with Glow Sticks. 
NOTE: I will be teaching my "Experimenting with LIGHT" classes at Summit SPORTS workshop July 10-15 … AND, @summitworkshops will be GIVING AWAY a  #NikonZ6 with Z 24-70mm f4 S lens !!!
Well, it's PARTY time! …with Party Glow Sticks that is. The @summitworkshops LIGHTING workshop had me very busy teaching students each day during my afternoon "Experimenting with LIGHT" class.
Day 1 …we as a class collectively illuminated and created long exposure Lightpainting using Glow Sticks & Strobes imagery with a Tennis player. 
Day 2 …a Ballerina was our subject and we illuminated her with LED flashlights in combination with Strobes and Glow Sticks as she Pirouetted and Sissonned across the floor.
Day 3 …featured a talented young Golfer with a zeal for club-head speed. An athlete with crushing long distance driving ability and a University of Kansas grad … ladies & gentlemen, meet @summitworkshops director: Chris Steppig. 
EQUIPMENT PREPARATION: 
Chris arrived at class and confidently selected his favorite club: "Big JAY" …to which students took to the task of lining the club shaft with Green and Blue Party Glow Sticks and with Orange Glow Sticks fastened to the Club Head & Face.
HOW THIS IMAGE WAS MADE:
With Chris's driver loaded up with colorful Glow Sticks and his PGA wardrobe starched and pressed for the Photo-Op we positioned him in-between 2 Profoto B1 strobes, with each B1 positioned 12ft. from Chris. 
Next we sandwiched 10 degree and 20 degree grids into each B1 grid mount to REALLY narrow the spill of light.
FINALLY …we pre-focused, then turned off the studio lights and Chris swung away in complete darkness tallying 71 near perfect slow motion drives each lasting the 5 exposure time.  Tons of unique images including this "stellar orbit" pattern during swing number 63.
An awesome learning experience and exciting image making class … and win-win for everyone.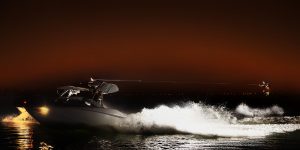 Image 3 … "Night Boarder" … NikonD4s, ISO8000, 1/500 at f4.5, #NIKKOR 24-70mm f2.8 lens, WB 6250K, 4 Nikon SB-910 Speedlights.
Some athletes, especially great athletes just want to keep going … and I'm OK with that. Here is Chad Cassidy still boarding strong as night fall settles over Clearwater, Florida.
HOW THIS IMAGE WAS MADE: 
We had already finished the shoot (so I thought) and were actually heading West and celebrating when I noticed the amazing Red Glow in the sky. I radioed my #1 Assistant/producer JULIO @julioaaguilar in the Tow Boat and said, "Turn around and get Chad in the Water!"
My exposure is set for the fading sunset glow in the sky over Clearwater.
Julio is in the Tow Boat and manning my 4 Nikon Speedlights that are connected to a FourSquare bracket that is attached to a monopod.
Each Speedlight is zoomed to 200mm and 1/8 power … 1/8 power ?? …keep in mind we are shooting in darkness, thus we don't require a high power setting from the Speedlights. Rather, the 1/8 power on each Speedlight offers a split second recycle time so I can make rapid images of Chad.
With Chad in the water and the tow rope at full length, Julio shines a spotlight on him for a few seconds just so I can auto focus. I make a TEST shot to confirm that he is in Focus and I take my thumb off the back button AF … now we start the engines …
I'm in the Chase Boat coaching the driver to move our boat into position while I compose the scene … Chad begins to make some jumps in total darkness.
It's so dark that I can't see him at all, but my Pre Focus TEST is spot-on and he is sharp and in-focus for each jump.
This final image was my favorite as I requested that the bow lights be turned on so as to define the hull of the boat.
I love it when everything comes together in a moment: The Athlete, Julio, Boat Drivers, Me, … It's EXCITING !
@nikonusa@nikonambassadors #nikonnofilter#nikonambassador

Come by my Instagram @daveblackphoto each week to learn something new about photography.  I'll see you next time here on Workshop at the Ranch.
Adios. Dave