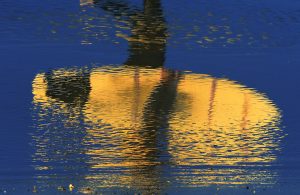 Welcome to the August 2019 edition of my Instructional BLOG – Workshop at the Ranch. This month I'm featuring DETAILS of SPORT Images & Backstories …Here we go. 
Remember to:  Checkout my: 2019 Workshops Calendar to see when and where I will be teaching a workshop or seminar that you might be interested in attending: Dave's 2019 Workshops Calendar:  https://daveblackphotography.com/upcoming-workshops/ 
2019 Workshops Calendar: 
August 20, 2019 … Photoshop World Pre-Conference LIGHTPAINTING Workshop in Las Vegas, NV: venue: Nelson Ghost Town  www.photoshopworld.com   
August 21-23, 2019 … Photoshop World Conference in Las Vegas, NV.  www.photoshopworld.com
September 14-19, 2019 … Summit ADVENTURE Workshop in Jackson Hole, WY. www.photographyatthesummit.com
September 22-27, 2019 … Summit NATURE Workshop in Jackson Hole, WY.  www.photographyatthesummit.com
November 7-10, 2019 … Summit SPORTS California Workshop in LA – Thousand Oaks, CA. www.photographyatthesummit.com
DETAILS of SPORT: Images and Backstories    "We all learn Together"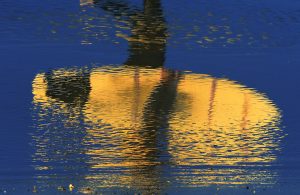 Image 1 …  "Surfboard Reflection" … Nikon D4, ISO2000, 1/2000 at f11, NIKKOR 400mm f2.8, WB 7140K.
This WATR is featuring  DETAILS of SPORT  beginning with this image reflection of a surfer walking along Huntington Beach at sunrise illustrates the Sport of Surfing but is generic in that it uniquely shows the viewer just the board and body but not the face of the subject.
HOW THIS IMAGE WAS MADE:
For me, searching for a Detail of Sport seems to require two distinct mind sets. It's kind of a multitasking because I'm looking for Action and Details at the same time … but it's unique in that I'm working for the client (the Required Action image) and I'm working for myself (the artistic Detail image)
Don't misunderstand me, both mindsets and both categories of images are for the client … but the client doesn't realize that I believe they will choose the Artistic Detail image as the large two page spread in the magazine and the Action image will be published smaller.
Gee, I really had to think about those last few sentences because the two distinct mind sets don't come naturally … or at least not until you do it over and over and over again, each time you go out to shoot … day in and day out … for 10,000 hours according to Malcolm Gladwell in his Book "Outliers: The Story of Success"
There's also another element that accompanies this dual mindset/multitasking/Required-Artistic/for the client-for me/ that is the inner process at every game and event I photograph … Insecurity and Joy.
Yes, you heard me correctly … searching for the Required Action image means capturing "The Moment" and while that is exciting/challenging it can also be stressful which creates a feeling of Insecurity. Searching for the Artistic Detail is the opposite in that it is pure Joy. …And I love both the Required Action "Moment" and the Artistic Detail image … and especially toggling back and forth during the game or event to capture both.
The problem that I encounter is that "Joy and Insecurity Cannot Coexist" … but perhaps in the world of photography, or maybe just my world of photography … this whole scenario is what I thrive on.
@nikonusa @nikonambassadors #nikonnofilter #nikonambassador #NikonZ7 #mirrorlesscamera #mirrorlessreinvented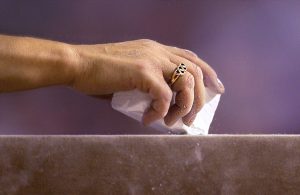 Image 2 … "Olympic Ring" … Nikon D1, ISO2000, 1/500 at f4, NIKKOR 400mm f2.8 lens with NIKKOR 1.4x Teleconverter.

This DETAIL of SPORT is from the Women's Artistic Gymnastics World Championships in Ghent, Belgium back in 2001 where the NEW Nikon D1 digital DSLR was my camera of choice.
HOW THIS IMAGE WAS MADE:
Gymnastics was my first SPORT and one that offers a plethora of details to photograph. But like the Olympic Games, photographers tend to be positioned a fair distance from the Gymnastics apparatus especially at the World Championships in Ghent, Belgium.
With the four women's events going on at the same time I was continually looking for great Action be also pictures inside the competition. It is the finer details that can help complete the story of any event and at Ghent I was not only covering the Championships for a magazine but also for the making of a pictorial Book for the host World Championships Organizing Committee.
I was shooting at Balance Beam with a NIKKOR 70-200mm f2.8 lens from the side as the arena background was a long distance away making for a nicely dissolved backdrop behind each competitor during the Women's All-Around Finals.
I then noticed the Russian Coach chalking the beam. This wasn't so unusual in itself but a closer look with my NIKKOR 400mm f2.8 lens revealed that she was wearing a gold ring, to which I attached the NIKKOR 1.4x Teleconverter and saw it was a ring with Golden Olympic Rings.
I shot 25 images with the 400mm and 1.4x converter (560mm) of which this image graced across two pages in the Book.
@nikonusa @nikonambassadors #nikonnofilter #nikonambassador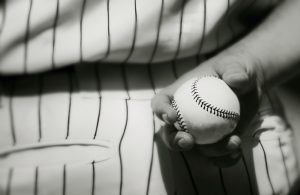 Image 3 … "Chess Game" … NIKON F4, Kodak Color Slide Transparency film ASA400, 1/1000 at f11, NIKKOR 600mm f4 with Nikon 2x Teleconverter with extra 1.4x teleconverter.

Our final DETAILS of SPORT image is Baseball. 
Baseball is the one Game that I wished I had known and understood more. But that lack of my knowledge of the intricacies of Baseball did not stop me from making pictures beyond that of the obvious Trading Card style of imagery.
HOW THIS IMAGE WAS MADE:
In 1993 I had the opportunity to cover a New York Yankee's game. Flying to the Big Apple I envisioned in my mind dramatic images of Ruth, Gehrig, DiMaggio and Mantle, but I also wanted to get some DETAILS of SPORT (as is my custom of total game coverage).
Upon arriving at the "House that Ruth Built" I found my position in the First Base photo well and set-up shop, then proceeded to begin the day's work for my client (Upper Deck Trading Cards) during batting practice and on into the Game itself.
All was going well and by the 7th inning stretch I had my "bases covered" with all of my list of players "in the can" (an old film term meaning the job was complete) … thus the excitement/stress of being on the job began to subside. 
Now it was my turn to play.
I had been using a 600mm f4 lens most of the Game, but I wanted a super close-up Detail of the Pitcher with the ball but I am miles away from the mound.
Baseball is known as a "Chess Game" that begins with a baseball in the hand of the Pitcher and the anticipation by players/managers and fans alike of how the ball will be delivered to the plate. I used a most unusual combination of my NIKKOR 600mm f4 with a Nikon 2x Teleconverter (1,200mm) and then added an extra 1.4x teleconverter (now 1,680mm) and squeezed off a few frames.
This Digital copy was made with #NikonZ7, NIKKOR 200mm Macro lens and Nikon SB-5000 Speedlight …converted to B&W in Photoshop.
@nikonusa @nikonambassadors #nikonnofilter #nikonambassador
Checkout my Instagram: @daveblackphoto each week to learn something new about photography.  I'll see you next time here on Workshop at the Ranch where "we all learn together"
Adios. Dave