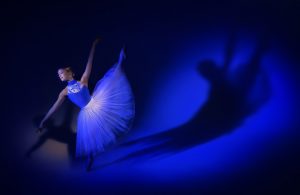 Welcome to the June 2019 edition of my Instructional BLOG – Workshop at the Ranch. Images & Backstories are the WATR theme so here we go …
Don't Forget to:  Checkout my: 2019 Workshops Calendar to see when and where I will be teaching a workshop or seminar that you might be interested in: Dave's 2019 Workshops Calendar:  https://daveblackphotography.com/upcoming-workshops/  

2019 Workshops Calendar: 
June 19-20, 2019 … UPPA University Professional Photographers Association Workshop in Grand Valley State Univ. MI.  http://www.upaa.org/content/2019-symposium  
June 20-23, 2019 … Summit LIGHTING Workshop in Denver, CO. www.photographyatthesummit.com
July 10-15, 2019 … Summit SPORTS Denver Workshop in Denver, CO. www.photographyatthesummit.com
August 20, 2019 … Photoshop World Pre-Conference LIGHTPAINTING Workshop in Las Vegas, NV: venue: Nelson Ghost Town  www.photoshopworld.com   
August 21-23, 2019 … Photoshop World Conference in Las Vegas, NV.  www.photoshopworld.com
September 14-19, 2019 … Summit ADVENTURE Workshop in Jackson Hole, WY. www.photographyatthesummit.com
September 22-27, 2019 … Summit NATURE Workshop in Jackson Hole, WY.  www.photographyatthesummit.com
November 7-10, 2019 … Summit SPORTS California Workshop in LA – Thousand Oaks, CA. www.photographyatthesummit.com
Images and Backstories    "Let's learn together"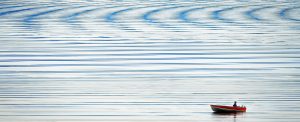 Image 1 …  "Lake Effect" … #NikonZ7, ISO500, 1/2500 at f8, NIKKOR 800-400mm f4.5-5.6 G VR lens with Nikon FTZ Adapter, WB 5000K.

I was on my way home from breakfast … I made the usual left turn into my neighborhood …then a right turn that follows along the Lake.
But as I made the left turn into the neighborhood "I just happened to noticed" that the Lake was unusually still and had a perfect glassy surface …And as I made the right turn I noticed a distant boat with the Classic aluminum gray and red hull facing me southbound at a crawl about 100 feet off the shore line.
I slowed down from 20mph …then to 15mph …and then 3mph as "I happened to notice" another fisherman in Modern boat idling on my immediate left. So I slowly continued towards my house looking at each boat as my mind began previsualizing a scenario.
What if the Modern boat began motoring north while the Classic aluminum boat continued crawling south? With such a glassy surface on the Lake the ripples of repeating waves would make an interesting pattern … and especially with the Classic boat being so tiny! …and with that "pop" of red!! …and me without my camera, YIKES!!!
I hit the gas for a 1/4 mile while keeping one eye on the advancing Classic. I whipped into the driveway, left the engine running and ran into my office …grabbed the "Z" with 80-400mm and raced back down the street.
The Modern boat had indeed begun motoring north and I was just overtaking the Classic. Swinging into our neighborhood boat ramp I backed up and dropped the tailgate as I needed to get elevated for a clean frame.
I jumped up and raised the "Z" just as the ripples of waves arrived "on que" broadside to the Classic … What luck! a 3rd boat way across the Lake was also accelerating …EXCITING! …Hurry up Classic! …get out of the way you other 2 boats: … hurry up Classic, HURRRRR-YYYYY UP! …………."CLICK"
So glad "I just happened to 
notice" 
@nikonusa @nikonambassadors #nikonnofilter #nikonambassador #NikonZ7 #mirrorlesscamera #mirrorlessreinvented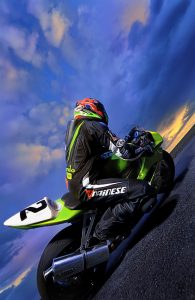 Image 2 … "Cloud Rider" … Nikon D3s, ISO3200, 1/3200 at f7.1, NIKKOR 14-24mm f2.8 lens (at 14mm) WB 4000K, 4 Nikon Speedlights in a FourSquare Bracket-Softbox.
During a commercial shoot with Super Bikes one of the athletes was simply cruising back to the starting grid when I noticed the amazing sunset light on the clouds. 
I motioned to my assistant to lift the FourSquare Softbox as high as he could over the race track … then I kneeled down and placed the camera on the ground with a tilt in order to frame the rider in Vertical format … He zoomed by me and I made this picture.
Probably 3 seconds of time passed from the moment I saw the clouds-heard the rider approaching, positioning the soft box-me taking a knee-placing the camera on the ground, and taking the shot. 
This "multi-tasking reaction" to capture a moment comes from accumulated experience over the past 35 years on the job. I think it is a developed skill that I encourage photographers to strive for.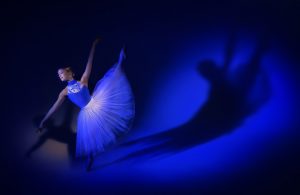 Image 3  "Vara Kick" … #nikonD850, ISO500, 1/1250 at f5.6, WB 4000, NIKKOR 16-35mm f4 lens, Nikon SB5000 Speedlights.

LIGHTING is so influential when drawing attention to your subject and creating mood for the viewer.
This image was actually made during my "Experimenting with Light" class @summitworkshops where my small group of 5 photographers who were very new to Lighting discussed several interesting approaches to using Nikon Speedlights, Grids, Colored Gels and High Speed Sync, all in combination to produce a unique image of our action subject.
As the class progressed it became apparent to everyone that arranging the Lighting was only part of the image making puzzle. Each balletic movement by Vara inspired new ideas from all of us as how we might illuminate her for the next shot, and by the end of class students were arranging the Lighting set-up and Choreographing Vara as to what movements would make a lovey images of her.
The Summit LIGHTING workshop is devoted to teaching Lighting techniques that have made each instructor a leader in the industry. Daily Hands-On shooting and guidance during the Image Critique sessions helps each student to learn and build confidence forming their own Lighting style.
Come join me and the other amazing instructors to learn LIGHTING @summitworkshops in Denver this June 20-23, 2019.
#summitworkshops 


Image #4   "Cold Farm" … #NikonD850, ISO1000, 1/1000 at f8, #NIKKOR80-400mm f4.5-5.6 G VR lens, WB 4000K … 2 image-merged Panorama.

It has been a cold wet spring here in Northern Colorado, and with the continually changing weather comes opportunity for interesting pictures.
The morning sunrise was ushered in with cold silent Fog to which a panorama came into my mind. So I got up and went to a favorite location that I have photographed many times before. It's a little like going to visit an old friend but one that is enveloped in a new and unique light.
It's just 32 degrees but looks even colder when using a WB of 4000K. I could have used a tripod but sometimes I like to just hand-hold my camera … there's a feeling of freedom from all the accessories and technology when I do so. A nostalgic throw-back to my early years long ago when a camera and single lens was all I had.
I pulled off to the side of the road and stepped out of my truck onto the semi-icy grass. The air crisp and clean … moist and cold.
I raised my camera and looked through the viewfinder as my breath slightly fogs up my glasses … oh to have perfect eyesight again.
I compose the scene and make two frames from Left to Right with a slight overlapping just to the right of the rising sun. I take a look and notice the horizon in the second frame is not perfectly straight, so I begin again and make two frames from Left to Right with a slight overlap. Better.
I zoom-in on the barn …"click" I zoom-in closer on the two small horse barns adjacent to the corral …"click" …and a Vertical image too …"click." 
The sun is a little higher …"click" "click" from left to right with slight overlap. Done.
I love to make pictures.
@nikonusa@nikonambassadors #nikonnofilter#nikonambassador

Come by my Instagram @daveblackphoto each week to learn something new about photography.  I'll see you next time here on Workshop at the Ranch.
Adios. Dave