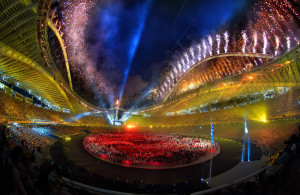 Hi and welcome to this edition of WATR. Usually my WATR instructional BLOG teaches photographers something about image making. Usually I teach about Lighting, Sports Action, Lightpainting, and the Photography Business. But not this time…this time I want to tell you about a phone call I received last week.
---
Getting a call from Mike Corrado at Nikon is always a pleasure, but I must admit I was somewhat taken back with the news he gave me. Simply said, he informed me that I had been chosen to be part of a NEW program called Nikon Ambassador United States.

WOW!  What an honor…a truly great honor. The list of photographers being selected for the Nikon Ambassador US program reads like a whose who in the industry. It is a privilege to be standing on the same stage with this collection of photographers that include Joe McNally, James Balog, Ami Vitale and more.
I have been using Nikon cameras, Lenses, Speedlights and accessories from my first day on the job as a working professional photographer back in 1980. Nikon has always been the finest in performance, precision and quality, and is continually leading the industry in product development.
I want to say "Thank You Nikon" for making my life's work of photography a joy. My sincere gratitude to all those at Nikon who design, manufacture, service, educate, and work tirelessly to place the finest quality Cameras, Lenses, Speedlights, and accessories in the hands of so many photographers.
To celebrate the announcement of the Nikon Ambassador US program, here are some of my favorite Nikon created images and their history.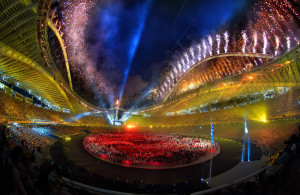 Image #1   Olympic Opening Ceremonies … Nikon D2h, ISO500, Aperture Priority at f5.6 with EV+0.7, Nikon 10.5 Fisheye Lens, WB 7140K.
I have covered 12 Olympic Games during my career (6 Summer Games and 6 Winter Games)…all of them using Nikon cameras and Lenses. At the 2004 Summer Olympics in Athens, Greece I made this image of the Opening Ceremonies using my Nikon D2h camera as a Remote Camera. I secured it to the upper deck of the Olympic Stadium with a Manfrotto Super Clamp and Magic Arm. I used the Pocket Wizard Multi MAX Transceiver wireless system to fire the camera.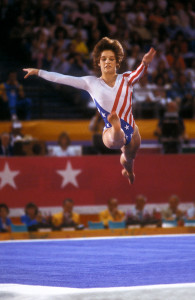 Image #2   Mary Lou Retton … Nikon F3 film camera, 1/500 at f2.0, Nikon 300mm f2.0 Lens, Kodak ASA 640 Tungsten Film.
My first Olympics was the 1984 Summer Games in Los Angeles. 16 year old Mary Lou Retton was the most celebrated Olympian of the Games by winning the first ever GOLD Medal for the USA in the All Around competition for Women's Gymnastics. The Nikon F3 film camera was state-of-the-art in 1984 and gave me a frame rate of 5.5 frames per second. UCLA's Pauley Pavilion hosted the 1984 Olympic Gymnastics competitions which featured Tungsten Lighting that gave photographers an ASA (today's ISO) of only 640. I rose to the low light challenge and bought the latest innovation from Nikon …a 300mm f2.0 lens…that's right, a 300mm lens with an f2.0 aperture.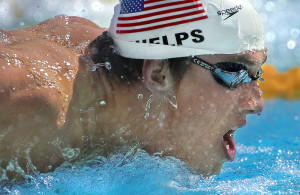 Image #3   Michael Phelps … Nikon D2h, ISO800, 1/1250 at f7.1, Nikon 600mm f 4 Lens with Nikon TC-14E 1.4x Teleconverter, WB 5600K.The greatest Olympic Champion of all time is Michael Phelps. He has won 16 Olympic Medals overall including 8 GOLD medals in Beijing. Nikon has always been the leader in lens quality. This image was made using a Nikon 600mm f4 lens with a TC-14E 1.4x Teleconverter (a total of 840mm in focal length with an aperture of f5.6). Perfect sharpness is a guarantee when adding Nikon's 1.4x Teleconverter to a Nikon 600mm lens. The combination gave me the reach I needed to make this close-up action image of Michael.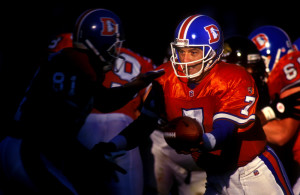 Image #4   Gridiron Glory … Nikon F4 film Camera, Kodak ASA800 film, 1/1000 at f8.0, Nikon 600mm f4 Lens with Nikon 2x Teleconverter (total focal length of 1200mm with aperture of f8.0).Between 1983 and 2012 I covered 368 NFL and NCAA football games for a variety of publications including Sports Illustrated, Newsweek, Time, ESPN, and Sport Magazine. I have used a collection of Nikon cameras to capture football action during those years. Beginning with the Nikon F3 at my first Denver Broncos game in 1983 when John Elway first took the field, to 2012 with a Nikon D800 as the Denver Broncos were questing to make a Super Bowl.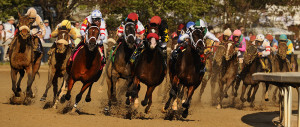 Image #5   Derby Days … Nikon D3, ISO640, 1/2000 at f7.1, Nikon 400mm f2.8 Lens, WB 6250K.Horse Racing is my favorite sport to photograph and the Nikon camera and lens systems I have used have been many during the past 14 years at Churchill Downs, Saratoga, Santa Anita and other premier race courses. The Nikon D3 camera ushered in a NEW era of noiseless technology in the upper realms of ISO. From its release date in August 2007 the D3 and then the D3s camera with even great advanced technology, forever changed low light action photography with clean, near noiseless ISO settings as high as 6400.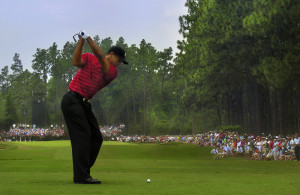 Image #6   Links in Time … Nikon Coolpix 8800, ISO400, 1/1000 at f4.5, and 28mm focal length.  With all the top of the line Professional Nikon gear in my bag I was still looking for an "edge" when photographing Golf. That edge came in the form of a small consumer camera produced by Nikon, the Coolpix 8800. This camera contained a key function that allowed me to cover golf in a way that had not been done before…a Silent Shutter. Making images of Tiger or Phil at the top of their back-swing became an instant sensation and landed me notoriety and the opportunity to shoot for Golf World and Golf Digest magazines.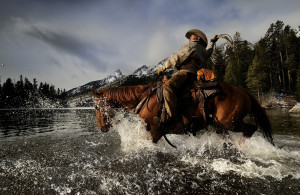 Image #7   Speedlight Technology … Nikon D3s, ISO1000, 1/1000 at f10, Nikon 24-70mm Lens, WB 6250K, Nikon SB-900 Speedlights in Remote mode and High Speed Sync (Auto FP).I have always believed that Light is the Greatest Influence. Nikon Speedlights gave me portable creative lighting on location and a jump on TTL and the High Speed Sync revolution. No longer was I confined to an arena with large sport strobes to light sports events. This Nikon advancement in High Speed Sync technology opened doors to high dollar commercial projects and enlarged my portfolio and client base beyond the Olympic Games and editorial Sports Event coverage.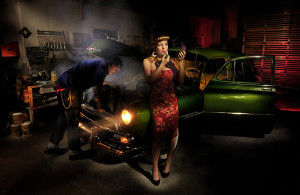 Image #8   "Lightpainting" (My Passion) … Nikon D3s, ISO400, 30 seconds Exposure Time at f8, Nikon 24-70mm Lens, WB 10,000K, and one LED Flashlight.My artistic passion is to Lightpaint. In 1999 this idea was quite a significant addition in genre' from so many years of sports and action. The Nikon cameras give me incredible shadow detail and edge quality making possible my quest to Lightpaint a myriad of subjects and once again broaden my photographic abilities and client base.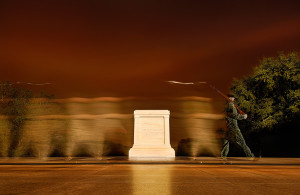 Image #9   Honor Guard … Nikon D2x, ISO100, 8 seconds Exposure Time at f8, Nikon 17-55mm Lens, WB 7700K, Brinkmann MAX Million II  Spotlight to Lightpaint the soldier marching, and  2 Nikon SB-800 Speedlights flashed at end of march to freeze the soldier in stride.My job was to Lightpaint Arlington National Cemetery. When I was asked to join a group of 6 select National Geographic photographers to do a book on Arlington National Cemetery I did not know the impact that making the images was going to have on me.I worked 3 consecutive nights from sundown until sunrise the next day Lightpainting various locations within the gates of Arlington National Cemetery. I wept each night. I was overwhelmed with American Pride and Mournful Sorrow at the same time. The experience was life changing, and the most significant photographic project I have ever had the honor and privilege to be involved with.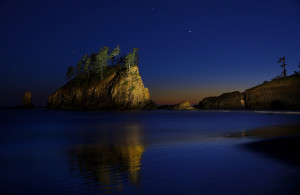 Image #10   Lightpaint Your World … Nikon D800, ISO800, 30 seconds Exposure at f8, Nikon 24-70mm Lens, WB 4000K.The "Megapixel Arms Race" jumped from 12 megapixels with the D3s to 36.3 megapixels in what I believe to be Nikon's finest cameras ever, the D800. Now Professionals and the avid amateur photographer can both enjoy the ultimate in image quality and technology. This image was recently made at a workshop, while a dozen photography students were on hand to learn the artistic technique of Lightpainting.
What is a Nikon Ambassador? They did not send me a description, or a plaque to hang on my wall. I have given great thought about this title and the responsibility of being a Nikon Ambassador. I think it may be all that I have written in this month's BLOG and more.
Yes, it can sometimes be promotion, but that promotion naturally comes forth in my images and in the instructional words I write each month, and in the encouragement I speak whenever and wherever I teach other photographers.
Whether I'm striking up conversation on the sideline or under the stars while teaching someone how to Lightpaint I have always been thankful for what Nikon as a product and Nikon as people have done for me.
I am not given new cameras, lenses, Speedlights or accessories. I'm a consumer just like all of you. And as a consumer I expect a lot for my hard-earned dollars, and Nikon has delivered throughout my career.
Quality and perfection, creativity and reliability… I'd like to think that these words describe the character of my business and I believe Nikon's character is the same. It is this attitude, both mine and Nikon's that helps me achieve all that I strive for.
Thank you Nikon for this wonderful honor and opportunity to be a Nikon Ambassador.
I hope that all of you take a moment and "click" the Nikon Ambassador logo/link and enjoy learning about this wonderful collection of photographers.


See you next time at Workshop at the Ranch…Adios. Dave.