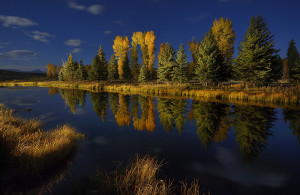 Hi and welcome to this edition of Workshop at the Ranch (WATR). This month, back by your request is a very popular series that I started last year. Yes, time again for
Your Questions and My Answers.
You email me a question and I'll answer it……so, here we go with some Q & A that came in over the past few months.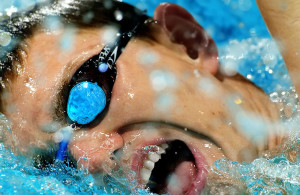 Image 1   Triathlete… Nikon D3s, ISO4000, 1/1600 at f5.6, Nikon 400mm f2.8 lens, WB 5500K, 4 Nikon SB-900 Speedlights Manual Full Power, RadioPopper PX System, Nikon SU-800 Commander, SanDisk 16G Flash Card.
Q… Hi Dave, Big fan and avid reader of your WATR articles and Online Training videos with KelbyOne. Quick question about Little Lights, Big Arena, Radiopopper PX and AutoFP. Are your flashes shooting CLS/iTTL or Manual? Thanks! Best, Dennis
A… Hey Dennis, glad you're enjoying WATR and Kelby videos. Because I'm lighting a large area (basketball court) and not an individual player I set my SB900 Speedlights on Manual at Full Power 1/1 on the SU-800 Commander. I also zoom the Speedlight heads to 200mm. This narrows the spread of light and concentrates it, thus intensifying the amount of light illuminating the court, or ice rink, or swimming pool as with this image. I use i-TTL mode when my subject is close range and moving towards or away from me…example: football players running past me onto the field.   Take care buddy.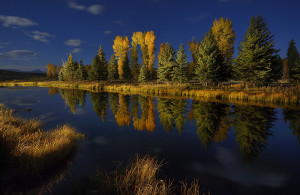 Image 2   Autumn Reflections… Nikon D600, ISO400, 30 seconds at f8, Nikon 14-24mm lens, WB 4000K, Manfrotto Tripod and 410 Geared Head, Brinkmann Max Million II, SanDisk 32G Flash Card.
Q… Hello Dave, During Professional Imaging 2012 in Nieuwegein, Netherlands, you inspired me to start with lightpainting. So I wanted to buy the Max Million II, but it seem they can't be bought in the Netherland or Europe. My question is: do you know of any flashlight that will give the same result as the Max Million, and is available over here? Thanks in advance, Liane.
A… Hi Liane, I had a great time in the Netherlands and I'm glad you became interested in Lightpainting after my presentation. I use the Brinkmann Max Million II for Lightpainting large outdoor landscapes. The Brinkmann Max Million II that I use has 2 Million Candles of illumination and is rechargeable. If you can find a portable spotlight that has 2 or even 3 million candles of power that should be enough to Lightpaint large outdoor landscapes.  Have fun making some Lightpaintings Liane.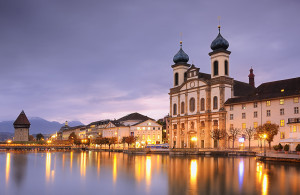 Image 3   Lucern Skyline… Nikon D3s, ISO400, 30 seconds at f22, Nikon 24-70mm lens, WB 4000K, Formatt #9 Graduated Neutral Density Filter (GNDF), Gitzo Carbon Fiber Tripod and Ball Head, SanDisk 16G Flash Card.
Q… Hey Dave, It's me again. First of all thanks for all of your help with the Continuous AF on my Nikon D3s. The setting suggestions helped and continue to help on my New D4. My new question is in regards to your past uses of Graduated and Regular Neutral Density filters. Do you still use these items regularly? I hope you are doing well. Thanks again. Marc
A… I don't really make use of a NDF, but I do on occasion use a Graduated Neutral Density Filter (GNDF) when I shoot landscapes, or maybe even a sports venue. I like to diminish the exposure of the sky and clouds to compliment the subject and venue. You could use Photoshop to accomplish a similar effect but I like to make the picture the way I want it right in the camera. I usually carry a -3 soft transition graduation GNDF. It is a FORMATT #9. It is made in England, but  you can buy them at Robert's Camera in Indianapolis… that is where I buy all my gear. FORMATT filters are glass and have a sturdy metal edge. I have a bracket but seldom use it. I simple hold it in front of the lens.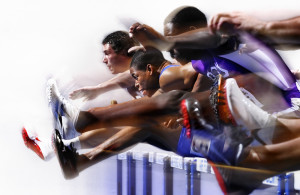 Image 4   High Hurdlers… Nikon D3x, ISO640, 1/20 second at f8, Nikon 70-200mm zoom lens, WB 6500K, 4 Elinchrom 600 RX strobes, Pocket Wizard Multi MAX Transceivers, SanDisk 16G Flash Card.
Q…Hey Dave, I was checking out your sports lighting pics and love knockout light with boxing. Is this rear curtain flash sync?  Love that you add new pics to your image portfolios each month dude.  Louis
A… Hi Louis. This is a much asked question that photographer's have emailed me before, but it is worth repeating. Pan action imaging is accomplished by using a slower than normal shutter speed while shooting action photography. Normally we think of action photography as being best captured by fast shutter speeds like 1/1000, 1/2000, or faster. Shutter Speeds of 1/60, 1/30, 1/15, and slower will cause the action or movement of your subject to blur. In the image Knockout Light (see WATR July 2012) and with this image of High Hurdlers I used sports strobes (large flash units located high up in the catwalks system over the indoor track) to illuminate the athletes. My slow shutter speed exposure allowed some of the dim available ambient light of the old arena to also illuminate my subjects. I am combining both ambient light and flash in one picture. The camera was set to the "Rear Curtain Sync" flash mode, which causes the strobe to flash at the end of the shutter opening. This way I let the available ambient light illuminate the movement of the hurdlers and then "FLASH" the peak action is frozen by the strobe firing. If I were to set the camera on front curtain sync, which is a normal default setting, the frozen movement would be at the start of the legs going over the hurdle, "FLASH", followed by the blurred movement. Rear Curtain Sync is usually a good choice for capturing interesting flash action imagery.
You can capture the same effect with a flash (rear curtain sync) on the hotshoe of the camera, but I always recommend that the strobes or flash units (Speedlights) be located Off Camera. Off-Camera flash helps define the subject better and create a more stylized, dynamic image.
NOTE: High Hurdlers was shot in 2009. Today I use the Elinchrom Ranger 1100 ws Speed AS power packs with Standard Strobe Head. I also use the new Pocket Wizard FLEX TT5 system for much of my large strobe work rather than the Multi MAX Transceivers. However, I still use the Multi MAX Transceivers for my Remote Camera work.
My thanks to those who emailed me some terrific questions. I hope these answers help many of you make great pictures.
See you next month where I will continue answering your questions.
Adios. Dave