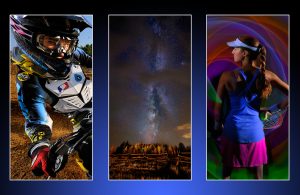 The Celebration of 40 Years in Photography is coming to a close and as COVID19 has impacted our lives I pray that 2021 will be healthier and brighter for the world. 
So, without further ado, here are the final 5th Quarter of Images & Backstories from my Instructional BLOG – Workshop at the Ranch. 

The 40 Years in Photography Celebration: January 1, 2020 – December 31, 2020
The January 1st Quarter edition of WATR told the Backstory of how I got started in photography back in 1980 and launched my career with the SPORT of Gymnastics when a job offer from US Gymnastics Federation (now known as USA Gymnastics) asked if I would leave coaching the sport and come work as their USA Team photographer.
The 2nd Quarter April edition of WATR featured my returned home from Texas to Colorado Springs and my close involvement with the United States Olympic Committee (USOC) and Olympic coverage for Newsweek magazine. My coverage of 12 Olympic Games beginning with the Summer Olympic Games in Los Angeles 1984 and ending with the Winter Olympic Games held in Torino 2006.
The 3rd Quarter June edition of WATR features Professional SPORTS and the introduction of Lighting athlete portraiture for both editorial and commercial clients. 
The 4th Quarter September edition of WATR features Arena Strobe Lighting and how shooting "On Strobe" changed my career again.
While lighting athlete portraits worked in close harmony with my SPORTS and Olympic involvements, illuminating entire sports arenas using POWERFULL strobe lighting systems changed the direction of my career.
With the Celebration of 40 Years in Photography coming to a close I've decided to write one last article… 
This 5th Quarter edition of WATR will   highlight a major shift in my career to less SPORTS event coverage and towards attracting Commercial clients with High Speed Sync ACTION images, Lightpainting, Teaching and "Experimenting with LIGHT."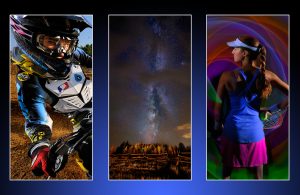 Image 1 … HSS, Lightpainting and "Experimenting with LIGHT" 
At the conclusion of 2004 I made the God inspired decision to leave the Olympic movement and much of my editorial SPORTS work. My use of High Speed Sync lighting using Nikon Speedlights and Profoto B1 strobes garnished me numerous commercial projects. 
These commercial projects paid much more financial compensation than editorial work, which allowed me the time & freedom to teach more and to "Experiment with LIGHT" … a combining of Lightpainting with Glow Sticks along with Strobed Action.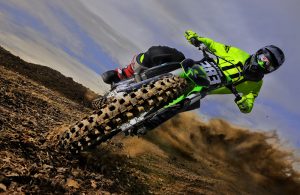 Image 2… "Brake Dance" using Nikon SB5000 Speedlights and HSS: This commercial image for was made using Nikon's Z7 mirrorless camera and SB5000 Speedlights. It follows my long time HSS lighting formula of 1: Underexposing the background …and… 2: Illuminating the subject from an Off-Camera location approx. 35-45 degrees to the subject using either Speedlights or strobe to create a dynamic ACTION image.
I have used this same basic formula of lighting action sports for 20 years and it still is the most efficient and popular HSS lighting configuration today.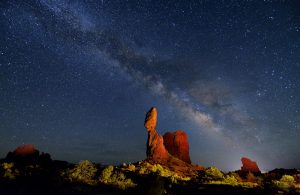 Image 3 … "Balanced Universe" Lightpainting:
Lightpainting in the Greek is "Light Writing" … Simply explained, Lightpainting is this: With the subject in a very dark environment, use along exposure time to illuminate the subject with a mobile light source.
This image of "Balanced Rock" in Arches National Park was part of a project to Lightpaint several iconic landscapes in the Western United States. 
I had been Lightpainting landscapes with starfeilds above starting in 2007 when Nikon released the D3 camera. The D3 featured extremely high ISO settings that were very clean of noise, which made photographing the stars and Milky Way possible with high quality. 
This image made at 3:00AM seemed to break that barrier and complete the scene of both our home planet and the heavens above. Nikon D800, ISO4000, 25 seconds at f2.8, NIKKOR 14-24mm f2.8 (at 14 mm), WB 4000K … Lightpainted using two 2 million candle powered handheld spotlights.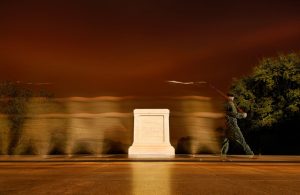 Image 4 … "Honor Guard" Lightpainting and Speedlight:
I've always said "LIGHT can take your career to places you never dreamed of" … and this Lightpainting is a testimony to that quote.
I was asked by Rich Clarkson to be part of a collection of National Geographic photographers who were photographing for a book on Arlington National Cemetery. Each photographer had a specific subject or technique of which I was asked to Lightpaint Arlington.
The book: "Where Valor Rests" Arlington National Cemetery is a beautiful tribute both historically and photographically. This image of Honor guard Specialist: Ethan Morse was one of 30 Lightpaintings made over 3 nights inside the gates of Arlington.
No other assignment or project during these past 40 years …not the 12 Olympic Games nor Professional SPORTS Championships that I have photographed, compares to my 3 nights Lightpainting Arlington for the National Geographic and Arlington Cemetery.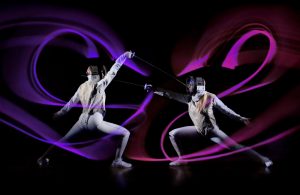 Image 5 … "Color Duel" Experimenting with LIGHT:
We have arrived at my current photographic place of passion in my 40 years as a professional photographer … "Experimenting with LIGHT"
Experimenting with LIGHT combines the techniques of Lightpainting and FLASH. I have discovered that I can make some very unique images of SPORT by illuminating the athlete's equipment with either LED lights or in this case, Glow Sticks. 
As with my Lightpaintings a dark environment is used…I use a long exposure time, usually 10-20 seconds, to which the athlete's equipment movements are captured followed by the stopping of the Action using Speedlights or Strobes.
This avenue of creative lighting thrills me. I love the look & feel of the athletes as they are captured in the beauty of their SPORT with colorful motion and crisp LIGHT. 
The Time has Come to FOLLOW me:
Thank you all for joining me during this 40th year Celebration …and I sincerely appreciate all who have come to read Workshop at the Ranch WATR over the past 18 years of instructional articles about photography and how & why I make pictures. 
This is my final Workshop at the Ranch article. No, it's not the end of my teaching about photography …that is my true passion. With 37,000 FOLLOWERS at the time of this writing, I will continue teaching on my Instagram: @daveblackphoto 
So be sure to FOLLOW me @daveblackphoto where pictures and learning how they are made continues in 2021 and beyond.
With heart felt gratitude to all of you, I say one last time:  "Adios" from the Workshop at the Ranch