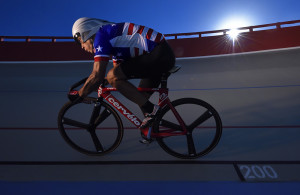 Hi and welcome to the June edition of my Instructional BLOG (WATR). Most of this month's email Q&A asked me "Where Will I be Teaching Workshops?"  This WATR article offers descriptions/links to some of the workshops where I will be teaching July – October 2016 …

All my Workshops and Instructional Presentation dates & cities are posted on my 2016 Workshops Calendar page in my website:  https://daveblackphotography.com/upcoming-workshops/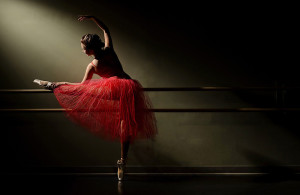 Image #1   Ballet Light … Nikon D600, ISO200, 1/125 at f5.6, Nikon 24-70mm lens (at 50mm), WB 7140K, 1 Nikon SB900 and Nikon SU-800 Commander, SanDisk 32G Extreme Pro Flash Card.  
Photoshop World July 18-21, 2016 Las Vegas, NV.  http://photoshopworld.com/
This year's Photoshop World in Las Vegas will be nothing short of EPIC … and I'm psyched to be a member of the KelbyOne team of instructors.
My PSW  schedule is loaded with great classes for any level photographer, amateur or Professional. I start on Monday July 18th with a Hands-On instructional workshop "Lightpaint the Town" at Nelson ghost town where participants will learn to Lightpaint with me on location.
My PSW classes at the Convention Center at Mandala Bay will be instructional presentations with Q&A and 1 class has LIVE Demonstration.
My PSW Classes are: 
Tues. July 19 Noon-1:00PM …"SPORTS Action with High Speed Sync"
Tues. July 19 4:30-5:30PM …"Think Before You Press the Shutter"
Wed. July 20 8:30-9:30AM … "Lightpainting Light Up the World" (LIVE Model Lightpainting Demonstration – ELVIS might be in the building)
Thurs. July 21 1:00-2:00PM … "Sports Lab" …show me your BEST shot!
With Scott Kelby and his team PSW 2016 is going to be an awesome time and an amazing learning experience … Hope to see many of you at there.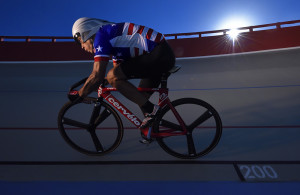 Image #2   Velodrome Sundown …Nikon D810, ISO2500, 1/4000 at f16, Nikon 16-35mm lens (at 16mm), WB 6250K, 2 Profoto B1 Air Strobe with High Speed Sync, SanDisk 32G Flash Card:  
Summit SPORTS Workshop July 27- August 1, 2016 in Denver, Colorado. http://www.photographyatthesummit.com/sports/   
If you like making SPORTS action pictures then come join me and other instructors at the Summit SPORTS Workshop in Denver, Colorado.
I will be teaching classes with SPORTS Action Lighting with High Speed Sync (HSS) on Location and I also have sports Lightpainting classes scheduled as well. But this workshop offers much more: plenty of SPORTS Action, multiple Venues, Location Lighting (portrait and HSS Action), Portfolio Critiques, Daily Image Reviews, and Networking. Plus Nikon NPS and other Sponsors are there to help students with loaner gear.
The Summit SPORTS Workshop has an awesome faculty of the industry's top sports photographers and editors: Mark Terrill -AP, John McDonough -Sports Illustrated, Deanne Fitzmaurice -Pulitzer Prize/San Francisco Chronicle, Brad Smith –Sports Illustrated and NY Times, Andrew Hancock –Sports Illustrated, Joey Terrill and Lucas Gilman both Nikon Ambassadors, Keith Ladzinski -Rock & Ice /National Geographic, and Jeff Jacobsen -U of Kansas Sports …and I'm there too!  Come join me and the rest of the Summit SPORTS Workshop faculty in Denver 2016.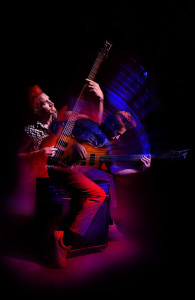 Image #3   Rocker … Nikon D5, ISO500, 30 seconds at f8, Nikon 24-70mm lens (at 27mm), WB 10,000K, Manfrotto Tripod and 410 Gear Head Lightpainted using the Streamlight Stylus LED penlights (white and blue) and a Streamlight ProTac 2AA LED (red gel added), XQD Card.
Dave Black LIGHTPAINTING Workshop: 1 Day Summer Intensive August 20, Loveland, Colorado …only 40 minutes from Estes Park-Rocky Mt. Nat. Park. https://daveblackphotography.com/lightpainting-workshop-with-dave-black/
My Summer Lightpainting workshop is a special 1 Day Intensive August 20th.  All the participants will learn to make their own Lightpainting with hands-on instruction from me and the staff.
Good friend and top Adventure photographer Tom Bol will be our Guest Instructor. Class size is small with only 12 participants giving a 4-1 student to instructor ratio.
This 1 Day Intensive caters to Hands-On instruction in Lightpainting small Still Life scenarios and a session Lightpainting LIVE models, and a Location Lightpainting session. Each of my workshops offer unique models … Rocker John Motley was one of 3 models that participants made their own Lightpaintings of during my Spring Lightpainting Workshop.
If are interested in learning how to Lightpaint with me, checkout my Summer, and Fall Lightpainting workshops registration info: https://daveblackphotography.com/lightpainting-workshop-with-dave-black/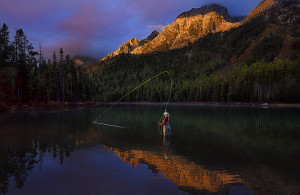 Image #4   Catch Light … Nikon D750, ISO1000, 1/200 at f5.6, Nikon 24-70mm lens, 1 Profoto B1 Air with Tele-Zoom Reflector with Warming Gel, SanDisk 32G SD Card … Summit ADVENTURE Workshop September 17-22 … and Summit NATURE Workshop September 25-30, 2016 both are in Jackson Hole – Teton National Park, WY:
I'm always amped up to go to Jackson Hole and Teton National Park to be an instructor at these two Summit Workshops. This Fall I will be an instructor for my 16th year at the Summit NATURE Workshop and will also join the staff of the Summit ADVENTURE Workshop as well.
I will be teaching Off Camera Lighting on location at Summit ADVENTURE and then Lightpainting at Summit NATURE.
Both these extraordinary workshops feature an impressive instructors list of today's top industry adventure photographers, film makers and editors.
Summit ADVENTURE instructors: Keith Ladzinski, Corey Rich, Lucas Gilman, Ben Moon, Sadie Quarrier, Ryan Taylor, and Jen Edney … WOW, does it get any better than this.  http://www.photographyatthesummit.com/adventure/
Summit NATURE instructors: Tom Mangelsen, Ami Vitale, Jay Maisel, Melissa Groo, Bill Allard, Jim Richardson, David Burnett, Michael Forseberg, MayAnne Golan, Bob Smith, and Rich Clarkson … AMAZING! …It's like an Olympic Team of National Geographic photographers and editors.  http://www.photographyatthesummit.com/nature/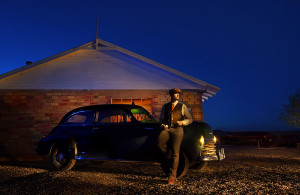 Image #5     Time Piece … Nikon D5, ISO1000, 30 seconds at f22, Nikon 24-70mm lens (at 30mm), Manfrotto Tripod and 410 Gear Head Lightpainted using the ProTac 2AA LED flashlight by: Streamlight, and a Brinkmann 2 Million candle spotlight, XQD Card. 
Dave Black Lightpainting Workshops… Summer 1 Day Intensive August 20, and Fall 3 Day Lightpainting workshop October 6-8… registration info:
https://daveblackphotography.com/lightpainting-workshop-with-dave-black/
This location Lightpainting image used a 30 second exposure time … 25 seconds where used to Lightpaint our model Andrew, the 1945 Chevrolet and headlights, the exterior of the building, and the ground using a ProTac 2AA LED flashlight (150 Lumens) made by Streamlight to Lightpaint … then I added 3 seconds of light to illuminate the interior of the garage to cause a warm glow in the window using a 2 Million candle spotlight.
My Fall Lightpainting Workshop is 3 days October 6-8 (evening on the 6th, all day on the 7th, and a morning session on the 8th) Nat Geo photographer Bob Smith will be our special Guest instructor. This workshop covers 3 phases of Lightpainting: Still Life session, LIVE Model session and 2 different scenario location Lightpainting sessions.
Participants will be making their own Lightpaintings with Hands-On instruction for me and the staff … Class size is only 12 with a 4-1 student-instructor ratio. We wrap up the 3 days with a critique session of participants work.
If you have a question about photography, just send me an email via my Contact Dave page:
https://daveblackphotography.com/contact-dave/

 I hope to see some of you at one of my workshops this year, but as always I'll see you here next month on WATR.
"There's always more to learn" …Adios.  Dave