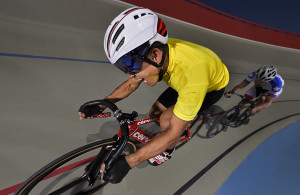 Hi and welcome to this edition of my instructional blog; Workshop at the Ranch (WATR.) My plunge into Instagram this year has reaped great success and personal enjoyment, of which I am grateful to all those who FOLLOW me @daveblackphoto


Many clients and the 12,000+ who have come to FOLLOW me on Instagram in just under 1 year have been a true blessing. I really enjoy posting my Photo teaching lessons, variety of images, and seeing other photographers, both amateur and professional post their work on a daily basis.
The photo tips, lessons, and camera data/exposure settings that I post frequently are informative and helpful to many … of which comments have been wonderful to read, and motivating to me.
Here are a few of my more popular Instagram posts from my first year on Instagram 2015. I have left the text as it appears written in the original Instagram post format … learn and enjoy.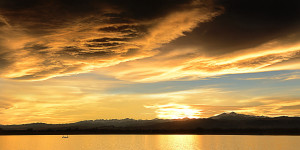 Image #1.  Instagram 270   Sunset Anglers Loveland, CO:   The Fall sunsets in Northern Colorado can be spectacular, but especially when there is an array of interesting cloud formations coming off the Rockies. Nikon D800, ISO640, 1/400 at f11 …. I used a WB of 10,000K to really golden-up the Golden Hour and I used a 2x soft Graduated Neutral Density Filter to add depth to the sky.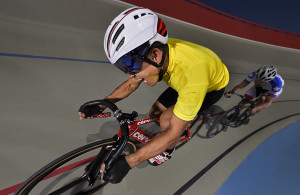 Image #2.   Instagram 273 (SP36)   Yellow Leader   Velodrome Racing:  My previous Instagram post Video Clip (slow motion) of me photographing Glen Winkel shows the timing of the "FLASH" from my Profoto B1 500 AIR strobe system at High Speed Sync. This post is the actual image made during the Video … and shows just how close Glen Winkel and I worked to make this wide angle image a success.
I used my Nikon D810, ISO1000, 1/8000 at f11, Nikon 14-24mm lens at 14mm. I used 2 Profoto B1 500 AIR strobes in High Speed Sync … one B1 is out in front of Glen about 12 feet , and the second B1 is off to my right "helping" the sunshine fill in the side of Glen and his bicycle.  Each has the Profoto Tele-Zoom Reflector and Clear Glass Plate for maximum illumination as I purposely underexposed the scene by -2.7 stops (checkout how underexposed the #2 racer is.)
Glen is a multiple National Champion, 4 Time World Champion and current Boulder Valley Velodrome Track Record holder in the 2000m Persuit Race  …  www.bouldervalleyvelodrome.com  Erie, Colorado.
NOTE: This is not an actual race, but an orchestrated shoot. The Athletes and I are all working together to make this picture, thus I have "special access" from the Velodrome authorities to stand extremely close as they race by me.
A  HUGE  THANKS  to Frank and Doug at the Boulder Valley Velodrome for making this photo shoot a reality …I'll be coming back!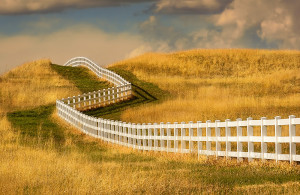 Image #3.   Instagram 196   White Fence Hillside:   My wife Susan and I were out driving one Sunday afternoon as is our custom.  She is at the wheel while I ride "shotgun" and intently survey the landscape for a possible image to make.  The sun was almost ready to drop behind the Rockies when we happened along this simple scene.  …as Jay Maisel has says;  "Never say you're going back…SHOOT IT NOW!"   …So I did.  Nikon D750, ISO1000, 1/1000 at f22, WB 8000K.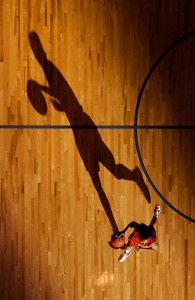 Image #4.   Instagram 184   Shadow Play College Basketball:  I used a single Elinchrom Sport Strobe and positioned it to shoot light through the narrow space between two conference banners hanging just below the catwalk system of the arena. The result is a diagonal shaft of light stretching across the court. I then placed my camera directly over center court and used my PocketWizard Multi MAX Transceivers to fire both the REMOTE camera and Strobe from my photo position on the baseline. I made several images of players in the "shaft of light" but liked this single player advancing the ball "down court" the best.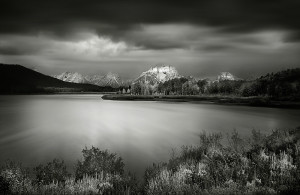 Image #5.   Instagram 285   Mount Moran Oxbow Bend BW:  Oxbow Bend in Grand Teton National Park is an iconic location for photography …and I love making pictures there just as much as everyone else.  I "danced" a #9 FORMATT 3x soft Graduated Neutral Density filter in front of my Nikon 24-35mm lens for the entire 10 seconds exposure time to add drama to the stormy sky and an almost icy surface to the water. Nikon D800, ISO800, 10 seconds at f14.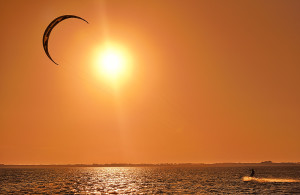 Image #6.   Instagram 162   Crescent Sun Kite Boarder:  Kite Boarding is an awesome sport to photograph whether shooting while in the water, up close with a wide angle lens, or there is also the graceful artistic side of the sport. I used a WB of 10,000K to enhance the "Golden Hour" and was patient enough to watch my athlete until his kite sailed past the setting sun looking like a crescent moon.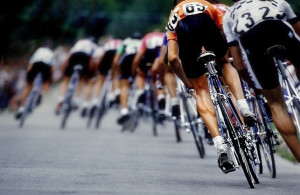 Image #7.   Instagram 154   Coors Classic Cycling:  I was photographing the 1981 edition of the USA's premier stage race series, the Coors Classic. I was wanting to get pictures of America's finest, Greg LeMond, but I also wanted to cover the event from a Documentary point of view, which was and still is my goal at any sports event.  I made a strong image of LeMond in the "Yellow Jersey" as the field approached the turn during the Boulder stage race…and then I made this generic image of the field racing away. Shot on film I didn't realize at the time the super pronounced calf muscles of the athlete who is in focus. Seemed like every sports magazine in the country published it after which several doors opened for me to photograph cycling events world-wide.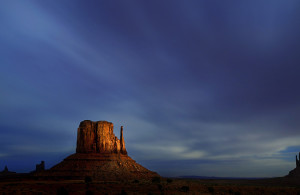 Image #8   Instagram 133  West Mitten After Midnight Lightpainting: This Lightpainting of the West Mitten in Monument Valley, Utah required 20 minutes of continual Lightpainting using 2 Max Million III portable/rechargeable spot lights by Brinkmann. With the camera placed 1.5 miles away from the West Mitten I located myself about 1.5 miles off camera to the south from the West Mitten. I wanted to have a defining off camera light in order to reveal as much detail and drama of this western iconic rock formation as possible. The sky illumination is from the approaching moonrise some 30 minutes before breaking the horizon. I had just enough time to make this single image before the direct light from the moon would put an end my night of Lightpainting. Nikon D3s, ISO400, 20 minutes at f8, WB 4000, Lightpainted using 2 Brinkmann Max Million II spotlight for the entire 20 minute exposure time.


I hope that all of you who come read my WATR teaching articles also take time to FOLLOW me on Instagram.  There's always more to learn @daveblackphoto
See you next time both here and on Instagram.   Adios. Dave