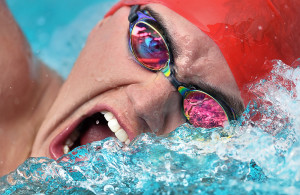 Hi and welcome to this edition of Workshop at the Ranch (WATR.)
Your Questions and My Answers
continues this month with two BIG questions that were asked by hundreds of you this past month… What is the link to
DEDICATED
… a film by Corey Rich. And, what are my camera settings for the NEW Nikon D4s?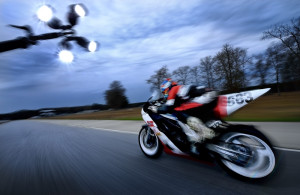 Image #1   Making DEDICATED … Nikon D4s, ISO100, 1/8 at f20, Nikon 14-24mm f2.8 lens (at 16mm), WB Auto, 4 Nikon SB-910 Speedlights, FourSquare Bracket and Handle, Manfroto Double Ball Joint with Rapid Adapter, Nikon SU-800 Commander on Nikon SC-32 Sync Cord, Manfroto Monopod, SanDisk 64G Extreme Pro Flash Card.
Q…Hi Dave – Just caught you on Nikon D4s Dedicated film and the making – Awesome ending man – felt that, totally. Photography is pure passion – totally agree. Could you post the link to the film – so everyone can see it. Well, mate – all the way from Australia, just wanted to acknowledge you for being an inspiration over your 35 years and for sharing that moment with the world. Luke
A…Hi Luke.  Thanks man for your email and very kind words. The DEDICATED film by Corey Rich was a real honor to be a part of. Corey and his crew did an amazing job documenting Robert Beck, George Karbus, and myself working with the NEW D4s camera.
For those who haven't seen it, here is the link…and you don't need to shoot Nikon to enjoy it. DEDICATED speaks to all photographers regardless of what camera they use.
DEDICATED … a film by Corey Rich:   http://news.coreyrich.com/2014/04/latest-work-dedicated-the-making-of-dedicated/
The Making of DEDICATED by Corey Rich:   http://vimeo.com/90571962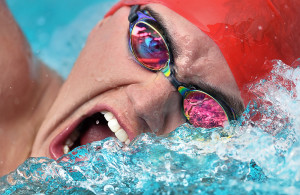 Image #2   Air Intake … Nikon D4s, ISO800, 1/2500 at f5.6, Nikon 800mm lens (wide open aperture of f5.6), WB Auto 1, Gitzo Carbon Fiber Monopod, SanDisk 64G Extreme Pro Flash Card.  
Q… Hey Dave, I just picked up my new D4s last Friday and I see you have been testing them out for Nikon. Would it be possible for you to share your camera settings for the D4s and how you have your AF set up? Thank you, Larry
A… Hi Larry. Great question and one than many people have emailed to me after reading my NEW Nikon D4s camera Review in my April WATR blog. Most of my camera settings remain in the default mode, but some settings I use play a big role in how I make my pictures.
Here are my camera settings for the NEW Nikon D4s:
Playback Menu
Playback Display Options: I activate Highlights (a.k.a. flashing highlights or "blinkys"   No Histogram…I just want to know if there are any overexposed areas in the picture when it is displayed on the camera's LCD screen.
Image Review: Is turned ON. …I call it "Auto Look"
Shooting Menu
Image Quality: I shoot both RAW and jpg (fine). Most clients I work with want to see a quick show of selects, so I send them jpg fine images from which they select the image to be published and then, at their request, I send the RAW file of that select.
NEF (RAW) recording: I shoot my RAW files Uncompressed at 14 bit depth. I want every possible bit of quality that I paid for. Why would I settle for anything less.
Set Picture Control: I use Standard and custom set the Adjustments options by reducing the amount of Sharpening and the Contrast two clicks under the default setting. Keep in mind most of my clients want and use the RAW file…they can make their own post adjustments to suit their publication standards.
Color Space: I use Adobe RGB. Most magazines and publishers like this. However, if your goal is to make prints some photographers like to use sRGB.
Vignette Control and Auto Distortion Control: I turn these OFF
High ISO NR (noise reduction): Is set to Normal.
Custom Setting Menu
Autofocus:
A1. AF-C priority selection: Is set to Release…the shutter will release whenever I press it regardless of the AF being locked on the subject.
A2. AF-S priority selection: Is set to Release…same reason as AF-C, however, I never use Single Servo mode.
A3. Focus Tracking with Lock-on: Is set to OFF …This allows the
autofocus to lock onto the subject fastest and without any delay. The other settings in this category allow a slight delay before locking onto the subject. The slight delay setting can be useful, example: when a referee passes in between you and the player the AF will have a slight delay before locking in on the referee, thus holding focus on the original player. I believe with the increased AF speed of the D4s it will be more beneficial to sports photographers to have the Focus Tracking with Lock-on operating at its fastest capability…OFF.
A4. AF activation: Is set to OFF (AF-ON only) … this allows the AF-ON button on the back of the D4s camera (a.k.a. Back Button or Thumb Button) to activate the autofocus, thus allowing my index finger to press the shutter button at anytime and not interfering with the autofocus operation.
Meter/Exposure:
B5. Matrix Metering: Is set to OFF (Face Detection is OFF) … This setting is in a testing phase for me. Meant for portraits, time will tell if it is helpful regarding sports action.
Custom Setting Menus C and D remain in the default settings.
Bracketing/Flash:
E1. Flash Sync Speed: Is set to 1/250s (Auto FP) … This allows High Speed Sync to activate when using Nikon Speedlights. High Speed Sync shutter speeds are faster than the typical 1/250 flash sync speed. This is a distinct advantage when photographing fast action sports using Nikon Speedlights.
Custom Setting Menus F and G remain in the default settings.
If I did not mention a Custom Setting, then it simply remains in the default setting.
NOTE: All of my cameras including the Nikon D4s are set to AF-C…I always want my autofocus to be AF-Continuous…NOT AF-S (Single Servo). If I want the autofocus to stop (AF Lock) I simply take my thumb off the "Back Button" (AF-ON button). This shooting technique is paramount to the sports photographer.
Single Point or Group Area AF? … For the accurate autofocus on a fast moving action subject each of us will need to make his or her own decision on what focus mode to use. I have been shooting sports for over 35 years. That long time experience (coordination built up over time) enables me to keep the Single Point AF consistently on my action subject. But for many photographers, especially those entering the sports genre' this can be difficult to accomplish each and every time…game in and game out.
NOTE: The NEW Group Area AF with its 5 AF sensors makes it much easier to Lock-on and keep Locked-on to your fast action-erratic moving subject. I am finding myself using the Group Area AF often and recommend it to all levels of sports photographers with team sports like football, basketball, soccer, and ice hockey. But with individual sports like swimming, gymnastics, track & field, tennis, and Baseball, I like to use the Single Point.
What is the difference between Single Point AF and Group Area AF?
With a team sport the photographer is sometimes farther from the subject making that subject smaller in the viewfinder. The Group Area AF makes it much easier to place the group of 5 sensors on the player you want who is erratically running through the line of scrimmage or leaping into the air for a pass reception.
I find the Single Point AF a good choice when shooting individuals who are isolated and competing alone rather than mixed within the confusion of a team. Usually sports that have individual isolated athletes tend to offer the photographer a closer vantagepoint or at least a clear line of site to the athlete. They are running on a track, swimming in a lane, etc. In many cases this individual athlete scenario offers the opportunity to see into the eyes of the athlete. Thus I use the Single Point AF to autofocus on the face and perhaps specifically on the athletes eyes.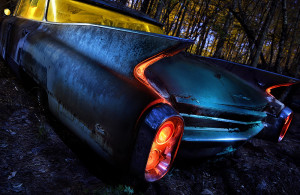 Image #3   Caddy Light … Nikon D4s, ISO3200, 30 seconds at f8, Nikon 24-70mm lens, WB 4000K, Manfroto Tripod with 410 Geared Head, I used a Brinkmann Max Million II with blue gel and the available ambient Moon light (from God) for the car body and ground, a Brinkmann Max Million II with a yellow gel for car interior, and Brinkmann Max Million II with red gel and 10 degree grid for the tail lights, SanDisk 64G Extreme Pro Flash Card.
White Balance: Kelvin Scale… I have always found the Kelvin Scale to be more to my liking. Don't get me wrong, auto WB and the variety of WB icon settings like Sunny, Cloudy, etc. all work very well. Guess I'm just old fashion, but I like the complete control that the Kelvin Scale offers. For those unfamiliar with it, 5500K is perfect daylight WB. Numbers larger than 5500 add warmth (red) to the image…numbers less than 5500 add coolness (blue) to the image.
Well, I hope that all of you have enjoyed this edition of WATR. There are many custom settings available to the photographer today and the NEW Nikon D4s camera offers the most ever. I have listed and explained the settings I find useful to my style of photography. My advice is to experiment with the custom setting options and determine what custom settings help you make the pictures you want.
See you next time here on Workshop at the Ranch.
Adios. Dave