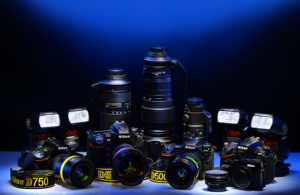 Hi and welcome to the July 2017 edition of my Instructional BLOG – Workshop at the Ranch. Nikon's 100th Anniversary is July 25, 2017 … it's time to pop the cork on a bottle of Sake and celebrate with my own Nikon history.  

Come learn Lightpainting and a variety of Night Photography imagery at the: Night Photography Summit in Ashville, North Carolina August 11-13, 2017. I will be presenting with some of the nation's BEST nocturnal photographers for 3 Days of instructional presentations and seminars.https://nightphotographysummit.com/index.html
Image 1   "Nikon Gear" … Nikon D5, D500, D810, D750, NIKKOR lens, and Nikon SB-5000 Speedlights with radio Control.
HAPPY 100th Anniversary Nikon !!!  I'm proud to say that I have always used Nikon throughout my 37 years as a professional photographer. Here is a link to my website "Dave's Gear" that lists all my current gear, including Nikon cameras, Nikon (NIKKOR) lenses and Nikon Speedlights:
https://daveblackphotography.com/daves-gear/
The following images feature Nikon gear that has lead the industry and helped me capture some of my favorite over the years.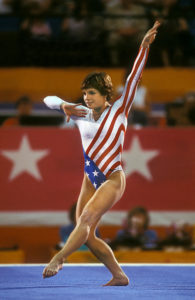 Image 2   "Nikon F3 and NIKKOR 300mm f2.0 lens" … The Nikon F3 film camera was state of the art for photographing dimly lit indoor venues at the start of my career in 1980. The NIKKOR 300mm f2.0 lens was introduced in 1981 and was considered an exotic lens with an $8,000 price tag.
My F3 and 300mm f2.0 combo proved invaluable, especially while covering Gymnastics and Mary Lou Retton winning the first ever GOLD medal for the USA in the Women's All-Around during the 1984 Summer Olympic Games in Los Angeles.
The F3 with moto drive offered 5.5 frames per second while the 300mm F2.0 … that's correct, an aperture of f2.0 allowed me to achieve a fast shutter speed of 1/1000 without having to push process the Tungsten film beyond ASA640.
Although the $8,000 price of the NIKKOR 300mm f2.0 lens was out of my price range I found a used one in 1984 just in time for the Los Angeles. Olympic Games. I traded my motorcycle (GSX 1100S Katana) straight across for 300mm f2.0 … I definitely got the better part of that deal as I made some of my most published and profitable images with the lens from 1984-2004 … I then sold the "rare-exotic" lens to a motion picture company in 2005 to finance my daughters University tuition.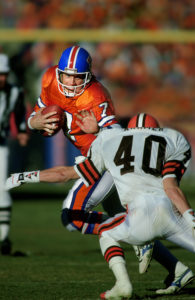 Image 3   "Nikon F4 and NIKKOR 400mm f2.8 lens and TC14 1.4x teleconverter" … The Nikon F4 film camera (1988) and NIKKOR 400mm f2.8 lens with Nikon TC14 1.4x teleconverter gave me the reach needed to cover many SPORTS including the NFL.
The Nikon F4 broke into new technology with Matrix Metering, 4.7 FPS and the industry's first practical AF Tracking system with Lock-On. It also has the distinction of being largest-scale camera with 1,850 body part numbers, a communication network with a maximum of 7 CPUs, and sophisticated software holding 43 million ways of operating conditions.
Legendary Quarterback and Hall of Famer John Elway was a frequent subject for me on Sunday afternoons. While the NIKKOR 400mm f2.8 is the workhorse lens for Football and Nikon glass has always been the bench-mark of excellence. By adding the 1.4x teleconverter the 400mm f2.8 became a 560mm f4.0 … and the image quality remained superior.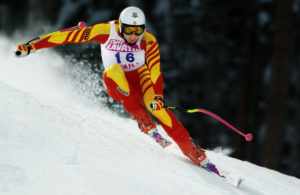 Image 4    "Nikon F5 and NIKKOR 600mm f4.0 lens" … Next up is the Nikon F5 film camera which debuted in 1996 and claimed to be the "World's BEST Camera." With 8 fps, 3D Color Matrix Metering and Automatic Rewind the F5 was the uncontested leader in camera industry.
With all this NEW technology I headed off to cover my usual post NFL sport series … the World Alpine Skiing circuit in the US and Europe.
The Nikon F5 came fully loaded with 5 zones of Continues AF Tracking. This AF system made big breakthroughs in the SPORTS photography industry especially when coupled with the new NIKKOR AF-S 600mm f4.0 lens.
Using the Nikon F5 and NIKKOR AF-S 600mm f4.0 lens (and my Dynastar Skies) helped make images of Downhill and Super-G alpine skiing competitors far more consistent and more profitable.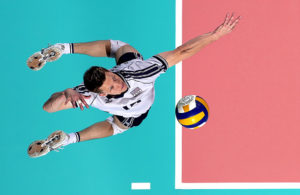 Image 5   "Nikon D1 DSLR" … Perhaps "the" most recognizable image of my career is this picture of USA Volleyball team captain Kevin Barnett making the final serve to win the World Championships in 2001. It was shot using Nikon's first Flagship 35mm digital DSLR camera, the Nikon D1 (released in 1999.)
The Nikon D1 is the landmark camera that replaced film at forward thinking newspapers, but my eyes were set on introducing digital to Sports Illustrated, Newsweek and the US Olympic Committee. It had 2.7 mp, DX, 4.5 fps and a high ISO of 1,600, which equaled film when photographing indoor venues.
For this D1 image of Kevin Barnett I was hired by Sports Illustrated to cover the World Volleyball competition … I would be using the D1 as my main camera and also used another D1 as a Remote camera above the international court. I would also be shooting "on strobe" as arena strobe lighting was requested by SI Picture Editor Jim Colton.
This image is Full Frame – No Crop, and was published in Sports Illustrated as the first digital two page spread for Leading Off. Jim said this picture made him a true believer in Digital … the Digital revolution had now begun in the magazine industry … and Nikon was the leader.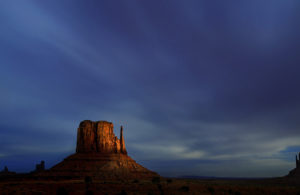 Image 6    "Nikon D3 and NIKKOR 24-70mm F2.8 lens" … It's always a great honor to be asked to do a Flagship camera campaign for Nikon. I have done several over the years, but I was truly thrilled to come on board for the Nikon D3 campaign in 2007.
My photography was changing-growing and in 2004 "High Speed Sync FLASH" with SPORTS Action and "Lightpainting" large landscapes became my new "signature" look.
The Nikon D3 offered 9 fps and a very clean-high ISO of 5,000, superb Color and Highlight control and Nikon's first 24x36mm sensor, dubbed FX (FULL Frame).
With all these advances, especially the clean ISO of 5,000 my Lightpaintings took on a new dimension where I could now 'Lightpaint" huge landscapes at night like the West Mitten in Monument Valley with noiseless image quality.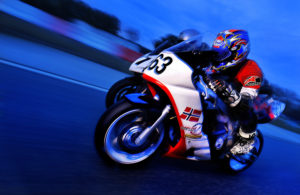 Image 7   "Nikon D4s, NIKKOR 14-24mm f2.8 lens and Nikon SB-910 Speedlights" … The Nikon "Generation 1" cameras were the D1 and D2 series, D40, D40x, D50, D70, D70s, D80, D100 and D200, all with improving digital technology that made every aspect of photography easier for amateur and professional alike.
Then in 2007 came the start of Nikon's "Generation 2" DSLR cameras beginning with the Nikon D3 with Nikon's first FX sensor and 9fps … followed by the D4 with FX-format CMOS image sensor (imaging size of 36.0 x 23.9 mm) and EXPEED 3 and an effective pixel count of 16.2-million pixels. Life as a photographer continued to steadily advance and improve.
Then, in 2014, Nikon introduced the D4s, and a new age in AutoFocus technology that has taken the industry by storm !… and my involvement in another Flagship camera campaign called "DEDICATED" … a film for Nikon by Corey Rich: https://www.youtube.com/watch?v=gInvYcq_tQU   
NOTE: Working with Corey and creative director Gen Umi from K&L agency (JAPAN) during the making of DEDICATED was one of the greatest experiences of my career … every day of shooting on location was challenging and exciting and produced a plethora of amazing pictures.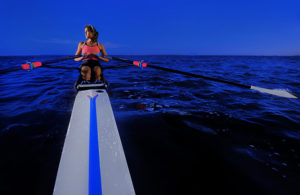 Image 8   "Nikon D810 and 16-35mm f4.0 Zoom" … The Nikon D810 was also released in 2014 and was an instant sensation with its 36 mp FX, 5 FPS and low price of $3,300.
The D810 is a go-to camera for me in many situations … the superior quality file, 5 frames per second, and Nikon's revolutionary Auto Focus system is perfect for nearly every shoot I do whether I'm photographing High Speed Sync SPORTS Action or Lightpainting large landscapes around our planet.
Predominantly I use the Nikon D810 for my studio and location portraits with Lighting as seen in this image of Rowing "phenom" Alexia Rojas of Brazil. The D810 is small, lightweight and captures every detail with its 36 MP.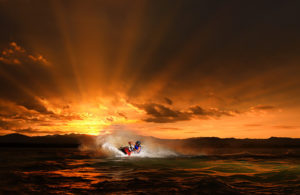 Image 9   "Nikon D500 and Nikon SB-5000 Speedlights with Radio Control" … In January 2016 Nikon released the D500 and the First DX camera capable of shooting 10 FPS.  It has the same industry defining AF system as D810, D750, and D5 … and is loaded with 20 MP DX, 4K video, and Touch Screen (love it)… and it accommodates the NEW Nikon SB-5000 Speedlights with Radio Control ( love it-love it !! )
I found that the D500 with cropped sensor is fantastic for SPORTS Action and Wildlife photography. When combining the D500 light weight body with the NIKKOR 80-400mm f4.5-5.6 or NIKKOR 200-500mm f5.6 it becomes an easily hand held package which makes it easier to "pan" when following birds in flight or fast moving erratic action of any kind.
For this image I manually underexposed the sunset by -1.3 stops and then illuminated the Jet Skier by using 4 Nikon SB-5000 Speedlights located on the dock about 90 feet from the athlete … ISO2500, 1/2500 at f8 with 4 SB-5000 Speedlights each at FULL Power.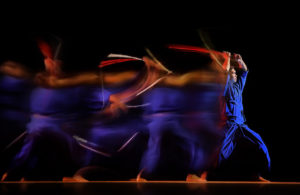 Image 10   "Nikon D5 and SB-5000 Speedlights with Radio Control" … We have reached the top of the list … in January 2016 Nikon released its 10th professional camera … the D5 and also the SB-5000 Speedlights with Radio Control … and for me, the privilege of being part of another Nikon Flagship camera and the Nikon SB 5000 Speedlight campaign.
The Nikon D5 offers 20 mp FX, 12 fps, touch screen control, 4K video, accommodates the Nikon SB-5000 Speedlights with Radio Control and the photographer can order their D5 with either two CF card slots or two XQD card slots … and the ISO is very clean and "stratospheric" at ISO102,400 … Of course the D5 has the same revolutionary AF system as D500, D810, D750 and D4s … the Fastest AF on the planet.
This image of a Kendo master was shot on location in JAPAN as part of the Nikon D5 / SB-5000 Speedlight campaign. I used a slow shutter speed of 2.5 seconds which allowed the ambient light from 2 LED panels (1 with red gel and 1 with blue gel) to capture the Master's sword motion with color … then 4 SB-5000 Speedlights (2 in front of the Master and 2 behind him "FLASHED" via Radio Control while using rear curtain sync to stop the action.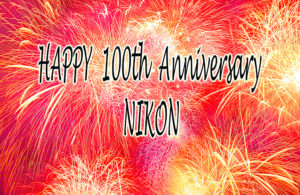 Image 11 … So here's to Nikon, CONGRATULATIONS and raise your glass of Sake … Happy 100th Anniversary ! 
My THANKS and sincere gratitude to all those who work for Nikon here in the US and also to those who work for Nikon in JAPAN … Thanks for helping me make the pictures that I love to make … I couldn't have done so without all of you. I always felt confident and prepared to make the next picture my BEST picture. THANKS !
I hope everyone has enjoyed this WATR … and …. "There's always more to learn" at WATR and Instagram: @daveblackphoto  …Adios.  Dave