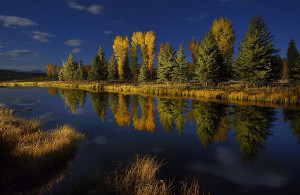 Hi and welcome to the September edition of my Instructional BLOG (WATR). Many of my Instagram posts offer Photo Tips and Advice … so come FOLLOW me and learn. Here are a few examples of what you'll find @daveblackphoto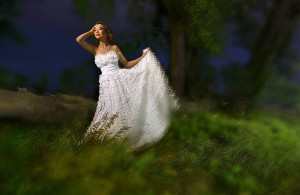 Image 1   Instagram 479   June Bride Speedlight and Lightpainting Kalia:
I used a 30 second exposure time for this June Bride.  A single Nikon Speedlight in a FourSquare Soft Box placed just out of the left edge of the frame "froze" her and some of the wind-blown scene.
I then Lightpainted some grassy areas of the scene for 10 seconds …then purposely unfocused the lens to infinity …and then Lightpainted other grassy areas and trees in the scene.
The results of this Flash – Lightpainting – SoftFocus combination creates a fantasy feel … and fun to make.   Thanks to Kalia for holding perfectly still during the 30 seconds exposure.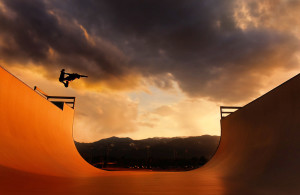 Image 2   Instagram 162   Sky Fall:   
Had a great time photographing @jono_schwan at the Half Pipe in Colorado Springs on Tuesday.
This was a huge day of image making as good friend Keith Ladzinski @ladzinski @3stringsproductions was filming a special "behind the scenes" video for me/Nikon.
Great pictures and amazing video was captured thanks to Jono cranking out over 300 big air tricks for me and Keith's crew.  I gave this image the title: Sky Fall.  Thanks again Jono, Keith, Andy and Dan for an awesome day.
Here is the link to the 3 minute Behind the Scenes video of my photographing X-Game Champion Jono Schwan using Nikon Speedlights and High Speed Sync:  https://daveblackphotography.com/behind-the-scenes-video/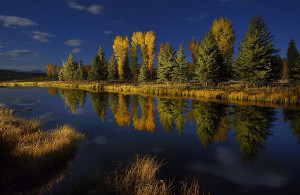 Image 3   Instagram 403   Autumn Reflections:
My large Landscape Lightpaintings are usually thought to be the most unique. This Autumn Reflection is located just 75 yards south of Schwabacher Landing in Teton National Park, WY. It was a half-moon that night which helped to "slightly" illuminate the night sky, yet leave several stars visible.
I used a 2 million candle rechargeable spotlight to Lightpaint the landscape on the other side of the water. Nikon D600, ISO400, 30 seconds at f8 … I used a Pocket Wizard to trigger my camera from my Lightpainting location 50 yards down river from the camera location.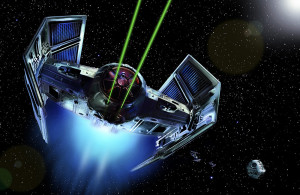 Image 4   Instagram 343   STAR WARS: Darth Vader Defense of the Death Star:  My "STAR WARS Wednesday" countdown continues to march towards the debut of "The Force Awakens" on December 18.
Today's IG post features Darth Vader, also known as Anakin Skywalker. Vader ranks third on the "Greatest Movie Villains in Cinema" list behind Hannibal Lecter and Norman Bates.
Darth Vader's Imperial spacecraft of choice was the TIE Advanced x1 Starfighter which had greater speed than the TIE/LN. It was armed with heavy twin blaster cannons on fixed mounts, and was also capable of carrying secondary weapons such as cluster missiles.
In addition, unlike most TIE models, the TIE Advanced x1 was equipped with both a hyper-drive and a deflector shield generator and even a much more effective solar ionization reactor and stronger hull …compliments of Santhe/Sienar Technologies based on the planet Lianna.
Vader's TIE Advanced x1 is a photograph of my Son-in-Law's STAR WARS model collection as are all my Instagram STAR WARS series imagery … Title: Defense of the Death Star. It is a Lightpainting: Nikon D810, ISO200, 3 minute exposure time, f22 and Lightpainted with white and blue LED penlights.
The Ion Engine blast is created with Lightpainting using the same penlights on the black cloth backdrop behind the spacecraft. The 2 very small TIE Interceptors following Vader were also Lightpainted (same exposure data) …
I then layered the TIE x1 and TIE Interceptors onto a star field photograph that I made in Montana: Nikon D750, ISO3500, 20 seconds at f4. The Death Star is purchased "clip art" making a 3rd layer in Photoshop.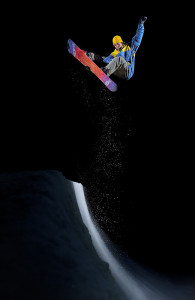 Image 5   Instagram 499   Snowboard Half Pipe SB-5000 Speedlights JAPAN:
Keito Kumazaki catches some "Air" on the Halfpipe in FueFuki City, JAPAN.
Nikon D5, ISO10,000 (WOW!), 1/1250 at f7.1, 80-400mm G VR lens, 2 Nikon SB-5000 Speedlights 12 feet back from the lip and 3 Nikon SB-5000 Speedlights on the opposite lip about 75 feet across the Halfpipe. The ISO10,000 quality was just as impressive as the 80-100 feet of distance between me and the SB-5000 Speedlights.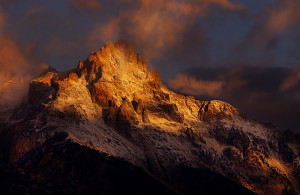 Image 6   Instagram 273   Teton Golden Hour Wyoming:
This will be my 16th year teaching in Jackson Hole, Wyoming at the Summit Nature Workshop and the excitement of first light on the Tetons still takes my breath away every time I return:  Nikon D1x, ISO400, 1/320 at f8, Nikon 70-200mm zoom lens, WB 10,000K.
I'm so looking forward to working with everyone at the Summit Nature Workshop. My daily Instagram posts this week will feature images (with camera data) that I have made in the Jackson Hole and Grand Teton National Park, and I will also post a daily Photo Tip and an FYI …so come FOLLOW me @daveblackphoto
PHOTO TIP:  To extend Golden Hour and increase the warm tone of sunlight I like to use a Manual WB Kelvin (K) setting of:  8000K, 9000K, …or even 10,000K which is the cameras warmest setting and my chosen WB for this image of the Middle Teton at dawn.
FYI:  The Gun Barrel restaurant has it all when it comes to "mountain man" dining, of which the Mixed Grill is a favorite of mine … reservations are suggested.
Come FOLLOW me on Instagram @daveblackphoto and learn about photography. 

I'll see you here next month on WATR.
"There's always more to learn" …Adios.  Dave