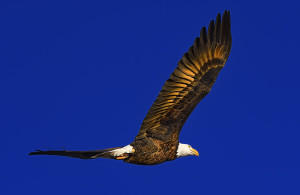 Hi and welcome to the 2015 New Year edition of Workshop at the Ranch (WATR.) We are going to take a look at the NEW Nikon D750 and discuss the features that make this DSLR the Camera of the YEAR as declared by Pop Photo.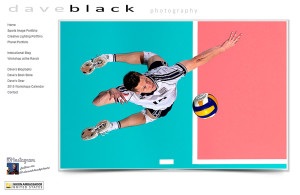 Image #1   New Website … Welcome to my newly designed website by: Lee Dannelly.
The design and construction are that of Lee Dannelly at Lee Dannelly Design here in Colorado:  [email protected]  As you browse through the new website you'll find some familiar pages including WATR and my 3 Portfolios along with my Book Store, Gear Page and Biography which includes a PR Pack download for those needing a more in-depth A-Z career biography.
We kept the SEARCH BOX which is very helpful for anyone looking for specific photography and technical WATR instruction…simply type in a word like Speedlights and all the WATR articles about Speedlights will appear. The ARCHIVE drop box is new and lists all of monthly WATR articles starting with the very first post back in 2003 right up to the most current WATR article…that's a lot of teaching articles, techniques, camera data, and images…enjoy.
My 2015 Workshops Calendar is just beginning to take shape. Check back often to this page as I will be adding workshops and events that I will be teaching at throughout the year.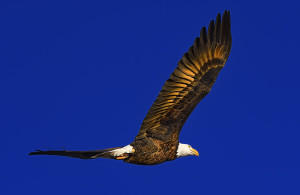 Image #2   Gold Wing … Nikon D750, ISO2000, 1/2500 at f8, 80-400mm G VR II lens with NEW Nikon TC14E III 1.4x Teleconverter, WB 6350K, SanDisk 32G Extreme Pro SD Card.
An avalanche of emails poured in over the last month all asking about the NEW Nikon D750. It is SPECTACULAR ! …and was voted Camera of the Year by Pop Photo: http://www.popphoto.com/gear/2014/11/camera-year-nikon-d750    So let's take a look at some of the features that I like and find significant.
The Nikon D750 camera possesses the same Auto Focus system as the Nikon D810 and D4s, which, simply said, all 3 of these cameras give you "the fastest and most accurate AF system in the photographic industry to date."
This image of an American Bald Eagle is the 3rd frame of a 4 frame burst of images. As I posted in my Instagram @daveblackphoto I had just taken the D750 out of the box and set it to Group Area AF. I grabbed my Nikon 80-400mm G VRII zoom lens and then added my new Nikon TC14E III 1.4x teleconverter (early Christmas presents to myself) and connected them to the Nikon D750.
It was very early in the morning and I stepped out onto the back deck of the house…still in my pajamas mind you…and this Eagle flies by…so I took a burst of 4 frames. All 4 frames were 100% tack sharp. This image is right out of the camera…No Crop, No Post.
So, is the NEW Nikon D750 auto focus fast enough for sports and wildlife…YES!  Are 6.5 fps fast enough to capture action imagery, (true, it does not match the Nikon D4s with 11 fps), but YES, its 6.5 fps is certainly capable of capturing fast action sequences. Does an American Bald Eagle fly by me every day…No…that's what makes this image one of my favorites of 2014. Watch out Tom Mangelsen  www.imagesofnature.com  …here we come.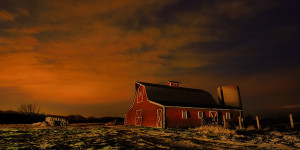 Image #3   Barn Storm … Nikon D750, 15 seconds at f8, Nikon 16-35mm lens, WB 4000K, Manfrotto heavy Tripod with 410 Geared Head, SanDisk 32G Extreme Pro SD Card. 
The D750 is a Full Frame DSLR camera that offers 24.3mp. It is VERY clean regarding noise even at ISO6400. It offers not only the fastest and most accurate AF system, but it is greatly advanced regarding AF focusing in extreme low light situations which is essential for my Lightpaintings.
These 3 superior capabilities give me fantastic quality files for my Lightpaintings…especially landscapes with star fields. This Lightpainting captures both reflective light off the clouds over the small community of Niwot, Colorado, but also a nice collection of about 30 stars across the sky.
The file is super clean, not only in the illuminated sky and Lightpainted scene, but also in the shadow areas which are a dramatic characteristic of my Lightpaintings. I'm not a print master, but I did make a 24 x 36 print on Premium Luster paper on my EPSON Pro 7600 and I'm greatly impressed by the edge detail and noiseless shadow areas.
Sometimes when a camera is positioned low to the ground it can be awkward to review the image on the LCD screen. The D750 offers a Tilt Out LCD screen which is perfect for this situation with the camera on a tripod about 20 inches high. The Tilt Out screen will also be helpful for my sports shooting when holding the camera high over the team huddle or ground level long lens work…Awesome addition, thanks Nikon!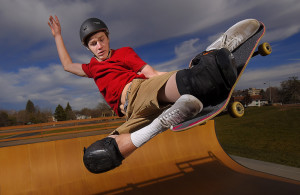 Image #4   EPIC Sailfish with a Tweak … Nikon D750, ISO1600, 1/2500 at f13, Nikon 14-24mm lens, WB 6250K, 4 Nikon SB910 Speedlights in High Speed Sync mounted in a FourSquare soft box, RadioPopper Transmitter/Receiver system, Nikon SU-800 Commander, SanDisk 32G Extreme Pro SD Card. 
Let me address something I believe to be very ground breaking regarding Image Quality with not only the NEW Nikon D750 but with the D4s and D810. These 3 cameras are producing a new standard in image quality. "This fleet of Nikon cameras produce files that have the same "depth" quality that transparency film did"…you can quote me if you like.
Don't misunderstand me, I of course love shooting digital and everything about it, but film era photographers such as myself have longed for the same depth quality that Kodachrome, Ektachrome and Fujichrome gave us. "I truly believe that the D750, D4s and D810 mark the beginning of a new generation of 35mm DSLR digital quality"…feel free to quote me.
Capturing moving fast "erratic" action can be a challenge for even the most seasoned sports photographer, but then add the element of shooting only a single frame to "nail it" with Speedlights is a very tall order of which the D750 handles in grand style.
Meet Skateboarding "Phenom" and World Champion Jono Schwan. For 2 years my good friend and colleague Keith Ladzinski of Nat Geo and everything adventure has wanted to team me up with Jono for a photo shoot. For me and my D750 this means using Nikon SB-910 Speedlights with High Speed Sync and an opportunity to make amazing images of a gifted athlete…count me in!
The Nikon D750 was 100% perfect with every image being "Tack Sharp" using the Group Area AF mode…which is my favorite AF mode. As I posted on my Instagram @daveblackphoto along with a video clip by Keith of me working with Jono, I shot from 7am – 11am and the D750 did not miss a single shot…you heard me, it did not miss a single shot!
NOTE: when you watch the video clip on my Instagram @daveblackphoto you will notice that I am not looking through the camera's viewfinder while shooting. I found that to capture this sport in an up-close unique way required holding the camera with its 14-24mm lens (at 14mm) away from my face and extended towards Jono as close as possible. The D750 with Group Area AF did its job each and every shot…100% Perfect!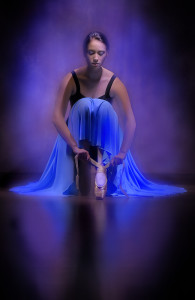 Image #5    Ballerina Pastels … Nikon D750, ISO500, 30 seconds at f8, Nikon 24-70mm lens, WB 10,000K, Stylus penlight by: Streamlight, Manfrotto heavy Tripod with 410 Geared Head, SanDisk 32G Extreme Pro SD Card.    
With so many improvements in ISO and Auto Focus over the years we sometimes take for granted the ever improving image color rendering and improved tonal range of which the Nikon line of cameras has always lead the industry.
Each year I work on several projects where I photograph female gymnasts, figure skaters, and ballet dancers, of which many wear colorful pink and violet colored pastel costumes and leotards.  It is my opinion that the D750 along with the D810 and D4s have once again raised the industry bar regarding capturing accurate color rendering and tonal values especially in the most difficult pastel color range of pink and violet.
For this Lightpainting I used a 30 second exposure time of which 15 seconds was used to Lightpaint my subject in perfect focus…then during the remaining 15 seconds I unfocused the lens about ½ way towards infinity and Lightpainted the background. This "Soft Focus" technique as I call it creates a dream like quality to the scene.
D750 Wrap-Up…I feel that the NEW Nikon D750 is the best all-purpose camera on the market today…No sales pitch, just my heart felt opinion as a photographer. The Nikon D810 has a larger file size, but the D750 file is larger than the D4s. The D4s has the highest clean ISO in the industry today, but the D750 isn't far behind. Superior AF, Color capture, nearly noiseless High ISO up to 6400, with 6.5 fps suitable for action, and Image Quality for high end commercial work for both amateurs and professionals. And the price of $2,300 is remarkable! No wonder the Nikon D750 is Camera of the Year.
I hope you have enjoyed this D750 review, and cruised through my new website design. Don't forget to follow me on Instagram @daveblackphoto  http://instagram.com/daveblackphoto
See you next month here on WATR. Happy New Year to all. Dave